Yesterday was dear's 22nd birthday. Celebrated at Swensen's located at Suntec City. Have so much fun, taking photos, eating ( the baked fish rice is nice on $9.90, can try with a layer of melted cheese on top... yummy

)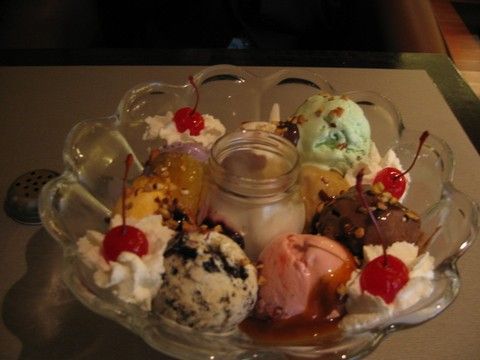 Earthquake... nice icecream, all together 8 different kinds of taste.. nic nice.. This is the size of regular.. imaging if we order the large???

Before that we want to see IT Shows... Alot of people.. keep on banging to each other.

Some more dear said got alot of pretty gals to see but me saw only a few.. bluff me... after squeezing for 1 round inside the IT show, than we go and eat Swensen.
After having fun at swensen, we watched movie - HITCH. Those who haven't watch, planning to watch or still thinking whether to watch anot - is a must to watch.. its very very funny

. okay, my english is not that good is dunno how to explain how funny is it.. The whole theatre was full of laughter, 'woo', 'ooo' sound... So its very enjoyable.. trust me.. just watch it!!
Maybe can watch the preview here:
http://www.sonypictures.com/movies/hitch/clips/
Okay guys have to stop here... Hope you have a nice weekend.. By the way.. if you free.. can buy next week 8 days? U will know okay.. Enjoy...