PHOTOS...
Yesterday had a bad day... woke up with stiff neck but still continue to work. In the end getting bad to worse.. Imagine having a stiff neck I still have to carry patient sponge patient etc... Was so tired and in pain, tired because i dun have a good night sleep. In the end ask my ward PT (physiotherpist) to see me. She help me to massage and when to see how's my stiff neck but i cannot control cry softly in pain, some more affect my left hand also...

. No choice have to go A&E and see doctor. Have a jab at my bottock... pain ah...

. But later that still go for colleague cum friends gathering. Won't miss it coz i love to have them around.. but the people is getting lesser due to our rotating shift really hope we can have a outing like out 1st one, all the gals are around

. So never take much of the photos coz not really in the mood can't turn my head, left hand pain and no strength.
Than today have FP gathering, first FP gathering. Really thanks them alot for coming.. Frankly speaking at first saw a number of them dropping out really feel abit sad really feel like cancelling of the outing coz i afraid that nobody will turn out on that day. U gals really make me happy despite of my pain and robort neck.. And thanks to butterflykisses and her friend who came to meet us. :)
okay lets see the photos :)
MISSY OUTING
Cuttie Ah Woan, Handsome Lynn, Joker Ah Ching, My twin (bride to be) Ah Chen, My "gf" Ah Shan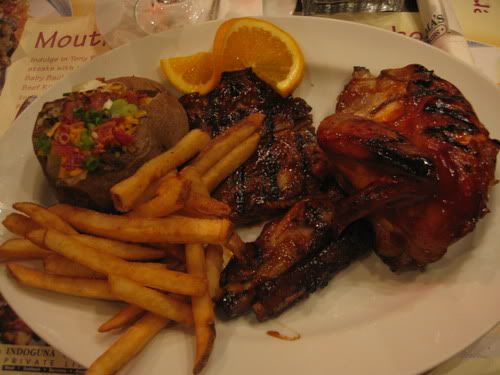 My food... thanks to ah woan and ah shan for helping me to cut the BBQ chicken as my left hand in pain and no strenght.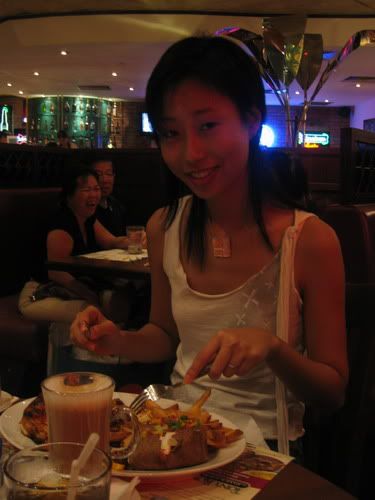 My stiff and tired look.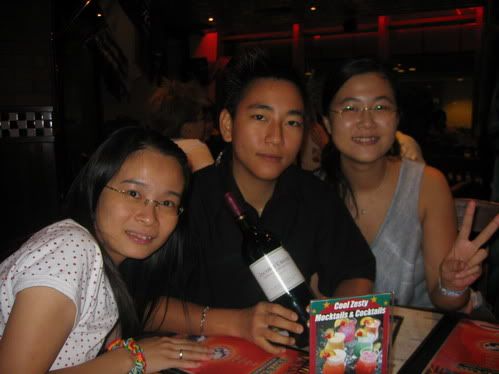 FP OUTING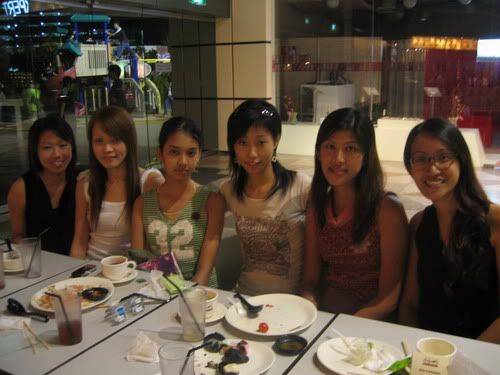 From left: Piper, WhinyBubbles, Juche_sasang_manse, ME, Shereen_here and sand76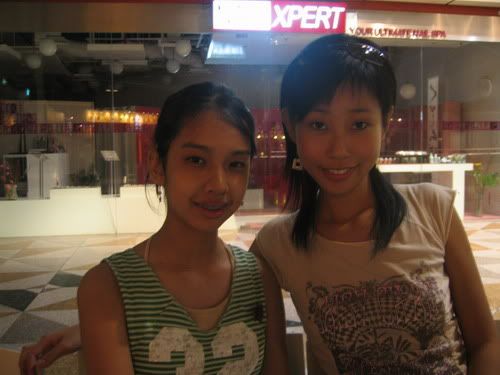 Juche_sasang_manse and ME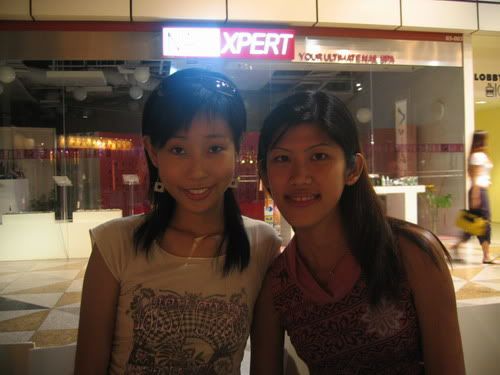 Shereen_here and ME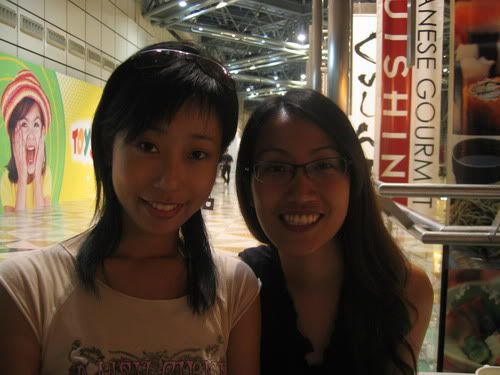 Sand76 and ME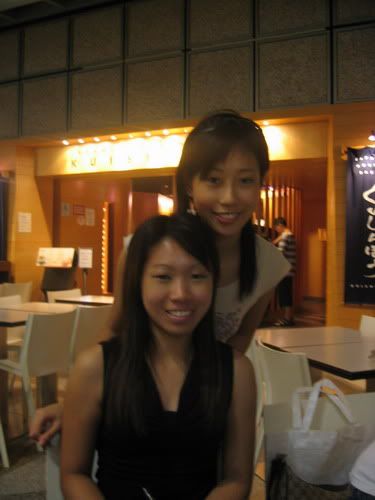 Piper and ME
Whinybubbles and ME
This is what i took on my way home in the train... abit bo liao.. deleted all except this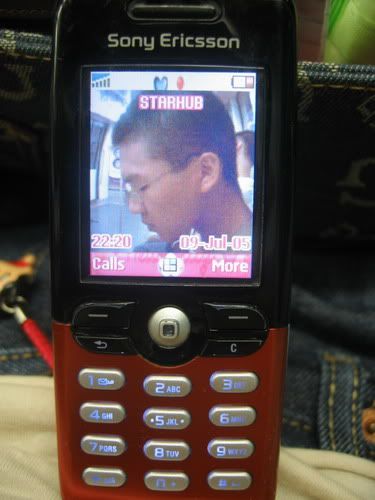 My HP wallpaper... side view of my bf..