MOM"S BIRTHDAY CELEBRATION!!
Just came back from Orchard celebrating my mom's birthday. We had our dinner at Paragon, Ding Tai Fung Resturant. Very nice!! Good for mom so she would miss taiwan so much although their food is not 100% taiwanese style. After eating we went to Esprit to see clothes spent alot of time there, only bought mom's bag, coz want to wait for Benny's friend to get discount, so only noted the code no. Haha.. lol.. pay haven't come back already aiming liao.
Anyway after that dear accompany us to go home than he went back home. Going to meet him tomorrow morning. Dear also accompany us throughout the dinner but he act as a photograher, thats why he's not in any photos.. haha.. Thats what happen when u go out with a photo taking frick.. lol...
Ok... photos time!!! The rest will load up later.. (*lol i got alot of photos never load up, need to organise my photos, too many liao)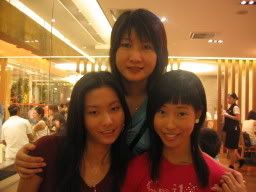 Mom and us at the resturant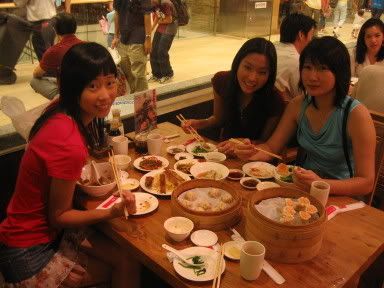 What a big feast!! Keke...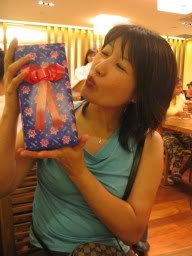 A present given by Dear to mommy...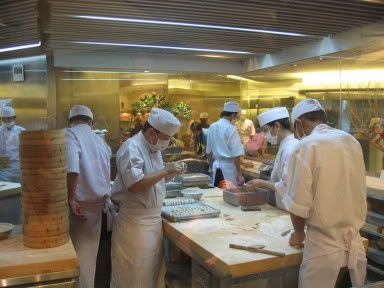 Cook at work!!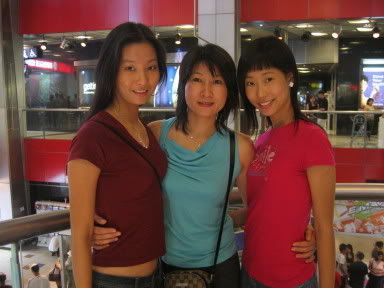 The 3 ladies..
Ok have fun... time for me to sleep liao.. tommorrow meeting Benny early... Have a good sunday everybody. :)