BACK LIAO!!!
Hi hi, me back from night shift le!! Working night with Cindy, Yanpeng and Cynthia is such fun!! Had a lot of joke with them, but so sorry that unable to join them for breakfast. Coz after work need to rush down to Suntec for ADASIA event. Is a very fun and rewarding experience. And meet 2 very nice and preety gals. They are Emmy and Jasmine. Nice and fun gals to talk with although i never talk much coz quite tired and a... i think i always dun talk much haha... lol...Ok lets see the pics bah..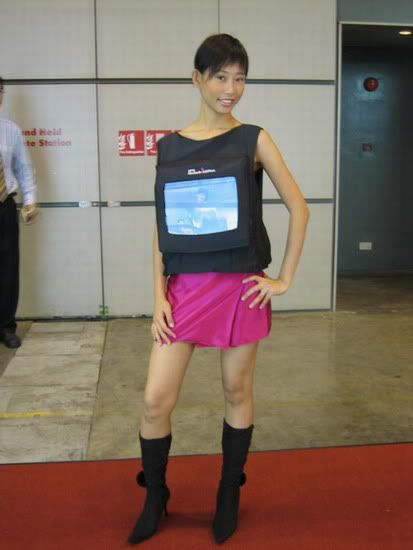 Me wearing a lap top showing all types of commercial..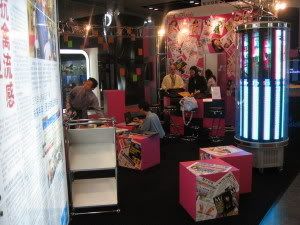 SPH (Singapore Press Holdings) Booth. Their staff is very nice!! Espcially Derick and a gal which i never catch her name. Who always wear the vest for me. :)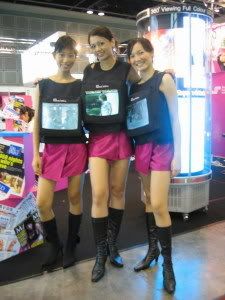 The 3 gals.. Haha..
Ok... stop here liao... too tired to blog...
Just started my victoria spree 2, anybody one to order?? Just tag me your email address lor. Going to order tmr or monday. See how bah. After this going to try to order stuff from American eagle. :)
Bye Bye... Have a nice weekend. :)