After finish work today at around 315pm, faster rush home to bath and change. Suppose to meet Melissa for our clothes fitting for tomorrow Best Model Finals, but i was late about 15 mins. -___-"
Is an indian shop located at Selegie Centrre. The gowns are design by this young indian guy. Actually his gown are quite mordern doesn't look like traditional indian gown. Here's a pics of my gown for tmr..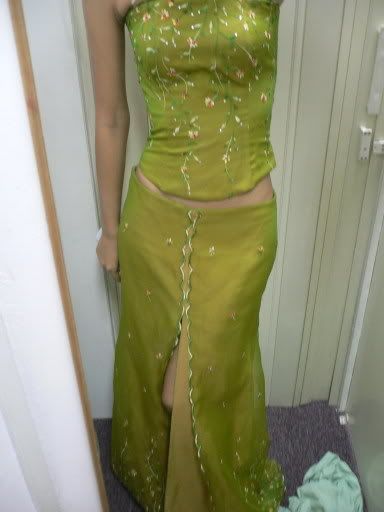 Nice boh?? Coz i didn't get the chance to choose much, most of the gals arrived before me. But still i like the dress coz it makes me looks like i got nice figure.. Haha..
After fitting, went down to Novena to collect my pay from Trina than head down to orchard to collect my hp and nano which i have sent for reply last week.
Took some rubbish while waiting for trina.. haha.. but only choose the nice nice de...
Tired face...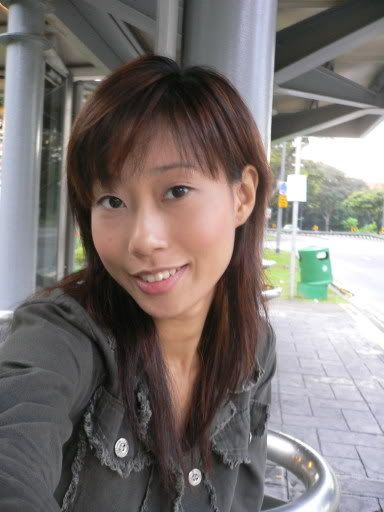 My new wedges!!!! From delias!!! My next shopping stop!! Coz they delievered fast!!! Haha.. and the wedges comes with a shoes box! So nice.. Is 4" but quite comfortable.. walk for long distance today and it never gives me blister.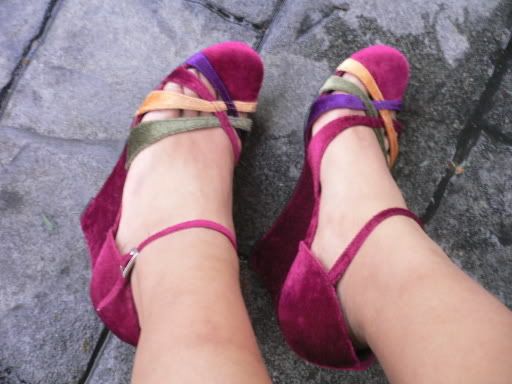 And lastly my outfit today.. boliao me.. lolz....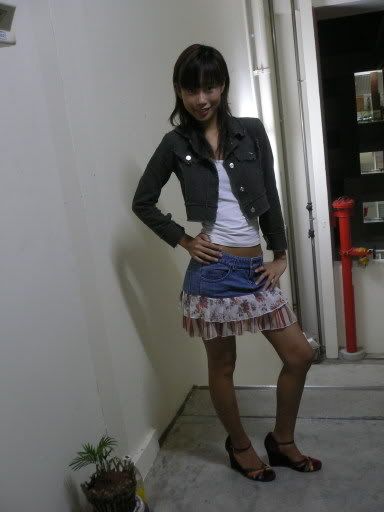 Anyway about 17 more hours will be our final rehearsal.. my mood so far ok bah, coz those who have went down to watch, should have seen the how pro some of the gals are.. so my chances of winning not so high, so not planning to stress myself up just enjoy the moment on stage.. the place i like.. :)
Ok thats all for today..
Details if u want to come tmr...
Venue: Club Momo
~ Free entry before 11pm for ladies and guys . Free flow for ladies coz is ladies night!!
Have a nice wednesday tmr!!! Ohya for those who are interested to get the polo tees pls contact the seller ok.. She will be ordering soon le. . Details ask her ok, i only help to advertise haha.. coz i'm ordering 2 tees for myself.. good bargin, scroll all the way down for details ok. :)