Meet up Dear at Sakura located at Orchard to have our dinner. Only meet up for a short while coz he only get to book out at around 6pm, and tmr i'm working pm shift and sun am shift which he already book in on sat night -__-"
First timw went to Sakura, is a buffet resturant. Dear went quite alot of times and he like the food coz not so ex. After eating we just walk around, went to F21 and bought sunglass.. :) only for $11! After buying we walk to FEP to take bus go home. On our way there, saw Chez, Gyale and some of the gals from MSW.. hehe.. so surprise to see them ;p But too bad can't talk much coz they are on the down escalator, i'm on the opp :(
OK pics time.. ;p
The entrance of Sakura...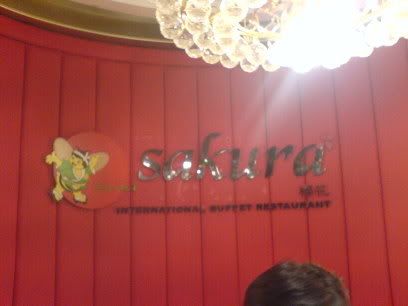 Nice food, Salmon and Dory my fav fish..
Dear and me..
ME.. Dear peel the kiwi skin for me to eat... lazy me.. ;p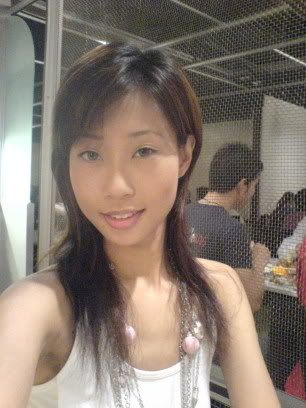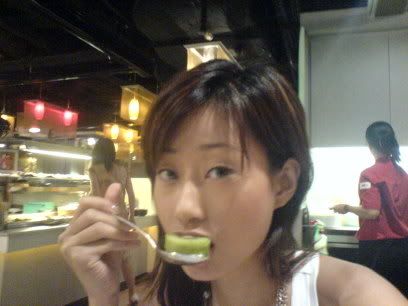 Pics taken at the bus stop
What i wore yesterday.. look tired... coz taken at 11pm coming to midnight -__-" Next time take before going out.. look more fresh..
My big big glasses..