Finally finish my night on sunday, didn't get to blog coz i'm too lazy to blog =p..
After my night shift call up my mom for breakfast, suppose to call dad too, but he's still sleeping. So i go ahead with mom and her friend cum customer for breakfast coz later she's going to my place for facial. She brought her baby along too! I'm so excited and wanted to babysit her! hehe.. So i play with her, until my mom said okok, let her rest, but baby cried coz she's hungry than i feed her milk and pat her to sleep.. the feeling is so nice!! Wohoho.. A cute cute pics of baby.. (Miss the days when i'm in KKH during my student posting)
Cute cute... Hehe...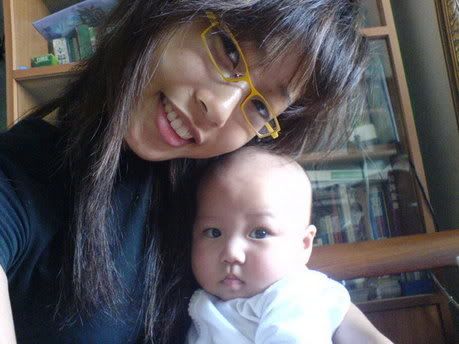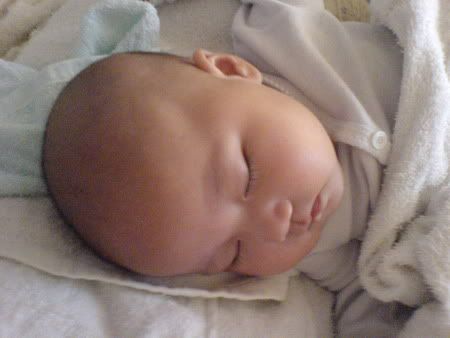 Ohya almost forget to post this..haha.. i thought the gals forget my birthday so sad.. -_-" Haha.. but they suprise me with this while i'm working!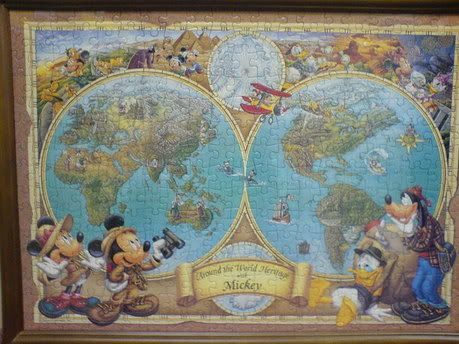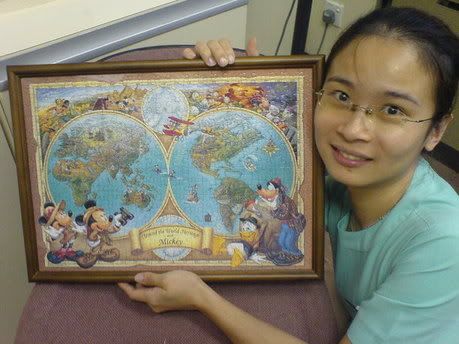 So sweet right, done by sue ching, supposrt by the rest of the gals ;p hehe.. Got Ah Chen, my "gf" - yih shan, Ang Bee, Cindy, Andrea and Ah Woan.. :) Hope i didn't miss out any gals..
Besides giving me this mickey mouse puzzle, they also gave me $50 of Esprit vouchers!!! MUACKZ!!! They are really my best buddies man!! Know what i love and hate!! Hahah..
Ok back to sunday.. =p After outting the baby to sleep, I also went for a nap, can't sleep on the way to night coz the next day (monday) i'm working morning shift. By the time dad already wake up so we went to a hawker centre nia payar labar to have our dinner, but before than we sent mom for opera rehearsals. :)
After dad, bro and me finish our dinner we went to shop around, dad even brought me to city plaza for a walk, showing me all kind of cheap clothes and shoes!!! Hehe.. so nice!! He said next time bring mom and sis along to shop! We even saw 2 pairs of boots selling for $20!! Cheap right! After we shopping till around 930pm, we went to the CC to watch mom performance, my sis also there. I even saw "Sheng Wei Jun".. He's in the opera performance too. :)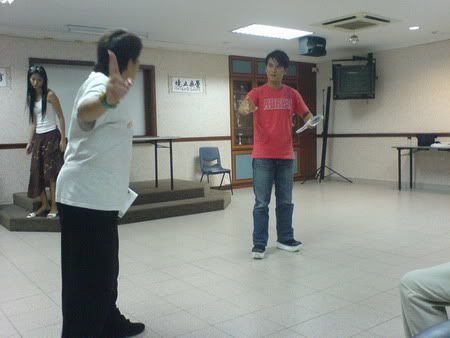 A short video clips on their performance. :)
After they have finish rehearsal we went to have supper before heading home.. Right now introducing my family!!! Haha...
Daddy... Trying to take him without wearing spec, but he purposly don;t want to remove.. Look so old with specs.. -__-" Can u see that i look like him, character also.. -_-"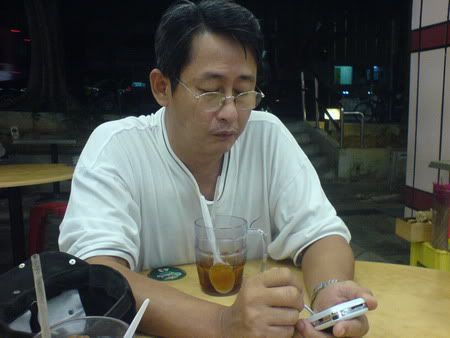 Mommy.. She said she doesn't look nice on this pics.. coz she look so tired.. never mind next time post nice de =p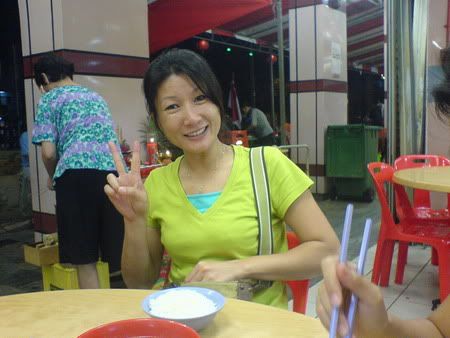 My beautiful sister an anspiring chinese teacher.. prettier than me right.. =) hehe.. She's a very outdoor gal..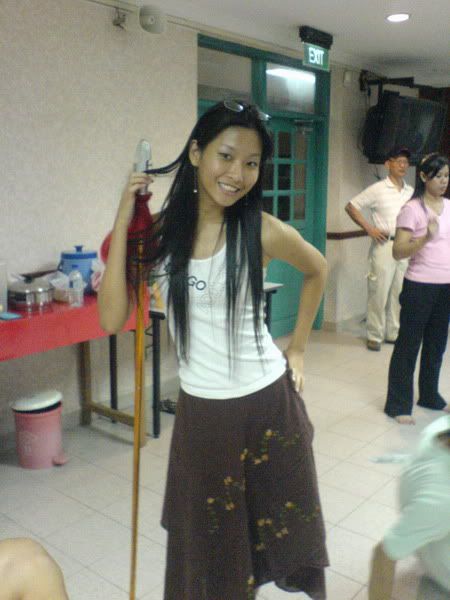 My handsome young brother!!! Taller than me.. Like my eldest :( So hard to take a pics of him, coz he doesn't like to take photo..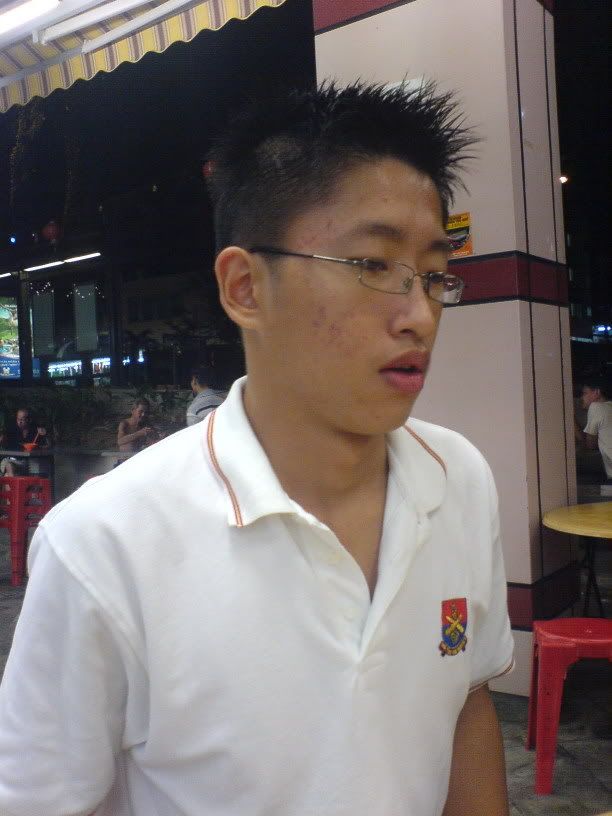 Ok thats my family.. :) We have a happy sunday!!!
~~~~~~~~~~~~~~~~~
6 more days will be my last day in SGH, in ward XX. I really miss my old patient, they always get admitted to our ward. Yan Peng ask one of the old patient to spack my battock other wise no chance le. The patient ask why, than i say no la, she anyhow say.. Don;t wish to let them know, coz i don;t want them to ask and don't want me to be sad. I still remember one of my night shift, i send one of my patient to toilet, suddenly i feel something on my pocket, realise she drop money into my pocket. I ask her to take back, no need the money. She got angry, ask me to keep it and go and buy coffee. After that i realise she gave for $4 to buy coffee -__-" Thats too much for a cup of coffee.. I think i really going to miss alot in my this 2 years of nursing life. The ups and downs.
~ The time when i cried when patient passed away.
~ The times when i received gifts from patients.
~ The time i got complained.. -__-"
~ The time i spend washing their hair with my "Qiqi" massage..
Lots and lots of it.. Espcially nursing procedures which i like to do, take blood, set plug, dressing and etc..
No point missing it and looking back, coz i have to look to the front, my future.. Coz I don't wish to be stagnent in a place for long, i want to upgrade, i want to learn more than what they can provide me.. I don't wish to have any regrets. Hope i can be like mom, until the age of 42 she is still learning, after getting diploma in beautician she went for certificate in early childhood and now, she go for diploma. =)
I think i'll miss most is the time i spend with my colleagues cum friends.. the time we cursed and swear when we are shortage of staff and the moment we have together!! The monthly gathering must continue thats what we promise to each other :P