Hey, got enjoy your weekends?? I did, though i'm sick! :(
Yesterday went to celebrate my sister's birthday at Suntec, "Fei Cui Resturant" for dinner. Before meeting her, I meet Benny to have our moments together, but end up didn't do much stuff. As i'm too weak to even walk properly, I'm SICK!!! :( Down with slight fever, flu, sore throat and headahce. Kaoz.. Feeling so bad.. :( Took medication before leaving his place to town to make me feel better for the celebration.
We went to Parkway Parade to meet my friend Pamie, to get some stuff from her. Before we reach the our meeting place, i saw a group of crowd Q-ing. Curious, i walked up and saw, they are "digging" pearls from oyster! Very interesting so i flim it, halfway my sister's friend called me.. so didn't manage to film the guy talking out the pearl. Anyway lets have alook!
Cool right! I But Benny said most likely they purposly put the sand inside the oyster to create the pearl. :P Anyway is very nice to watch how they remove it, and it comes out in different shape and sizes! Cool! So after getting my stuff from Pamie (thanks alot gal!!), we went to suntec to meet up my sister, her guy and mom. (dad working, brother not sure??)
So we faster have our food ordered, coz we are hungry, but didn't expect the food to come almost all at the same time!! Altogether we had about 6-7 dishes, all served one after another! How to enjoy our food? Some more the table is quite small, so it makes us rush to eat out food, to make spaces for the rest of the dishes. -___-" But overall still enjoy.. haha.. coz i love to eat!! :P
After eating, mom suggested to watch movies, coz she has not been watching movies for quite a few years. So we went to see whether is there any time slot which is suitable for us, but didn't manage to find any time slot, most of them is after midnight. So we drop the idea of watching movie, and go chill out instead!! Haha.. bring my mom to chill out! So we went to a few pubs, is either full house, or we can't go in coz min. is 25 yrs old. Except mom and sister's guy can go in.
So we continue to walk and finially to marina square, coffee bean to chill out! So we sat down and chit chat till 113opm, and decided to go home. After we reached home, I have a quick bath and took medication to sleep. Sicky day for me. :( Hope my sickness will go away soon! Lets see the photos I have taken yesterday!
The 3 FLOWERS!!! :P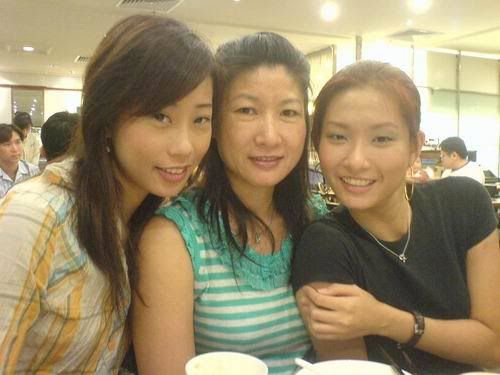 The 2 thorns!! :D, can use this to teach children shapes! :P
For square: on the left side
For oval: on the right side..
whhaha.. :P
Catch!! No eating when talking!! :P U r on candid camera!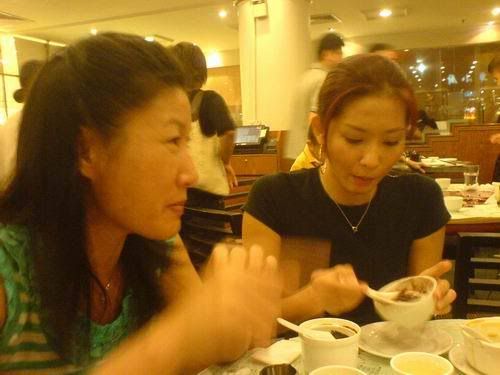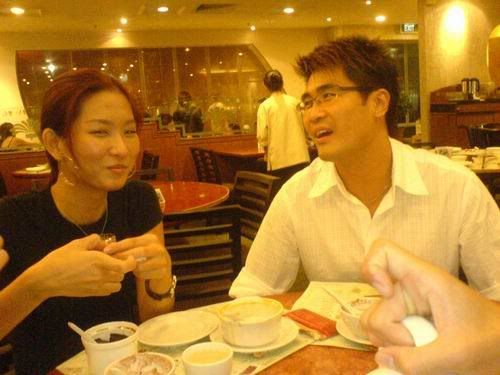 Group photos! The 2 guys look funny.. haha..
AHHHH.. my idol!!! Andy Lau!!
My mommy!! With her mocha...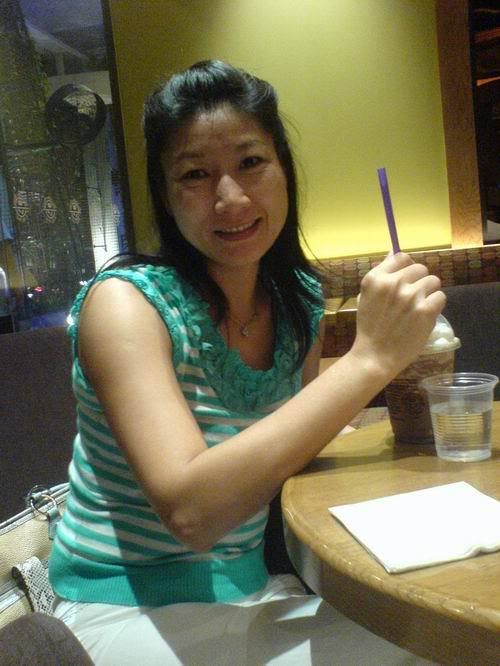 The couples!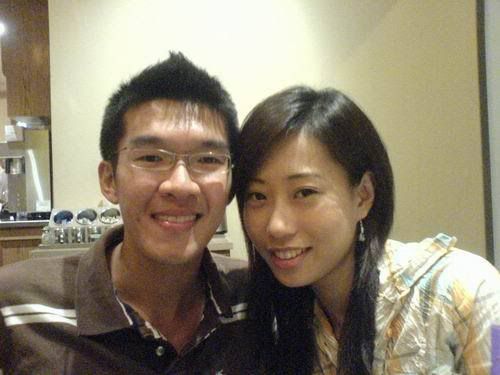 The 3 flowers again outside coffeebean.
One more photo from my photographer cum friend ~ Danny!! Thanks alot from him, for my request of building my portfolio!! He's leaving singapore tmr for his wedding! So sweet!! He show me his wedding vedio clip, a very short 5 mins of it, is very nice!! Show it to u guys! The quality is not so good, co photobucket unable to load those files which are quite big. Click the link and see his wedding video!
http://s80.photobucket.com/albums/j193/dannylovesayumi/Models/?action=view&current=Wedding_0002.flv&refPage=&imgAnch=imgAnch39
And lastly my photos, going to get the rest in DVD from him tomorrow. :P
Another new day of the week tomorrow! Enjoy!!