Sorry for not updating. Coz need to watermark all my photos before loading them up.. Haiz.. if the problem still persist then i need to lock up the blog.. I hope not coz very troublesome -__-"

Ok back to the china trip!! Will be loading from day to end of the day I'm in China!!! So if i hang your computer sorry :P


Day 10
~ Shopping
~ Went for Pu'er tea cake session again from another sponser
~ International Dinner Buffet at hotel

We have another shopping trip! Coz some gals didn't brought much clothes and shoes so they arrange another shopping trip for us. But i didn't bought anything coz they brought us to the shopping centre -__-" Although some products is cheaper then singapore shopping mall but still quite expensive... sianz... so just treat it as sight seeing bah


The streets..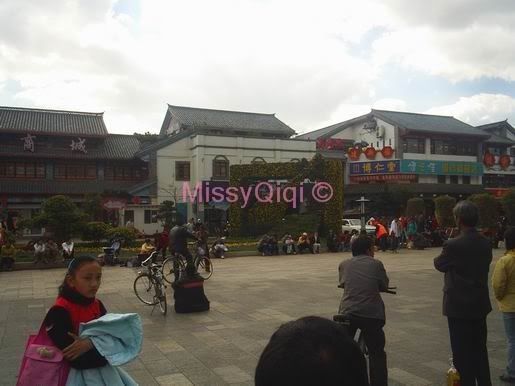 The Pu'er tea market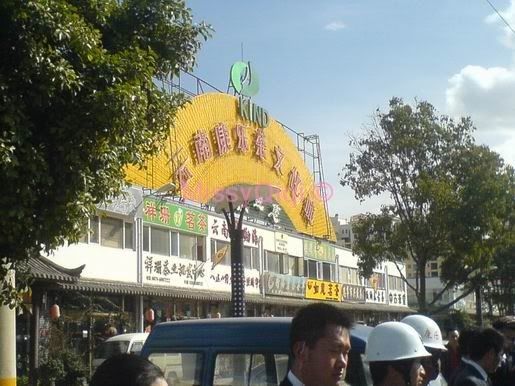 The stage




Showing of tea making process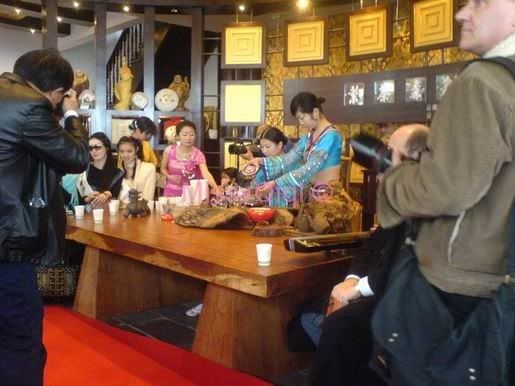 So many photographers and media, they have open up a passage for us to catwalk with the Pu'er tea products.



After staying there for almost and hour plus, we went to have an international buffet for dinner! Thats makes alot of gals happy coz they have sushi! Almost all of the gals love the food! Apprently sushi makes wonders!! Haha..


Along the way to the hotel, in the bus, i saw horses on the road!!




Finally we arrived at the hotel and have our dinner!





A piece of crafting arts in the middle of the lobby.. can see olympics logo and 2008?




Miss Germany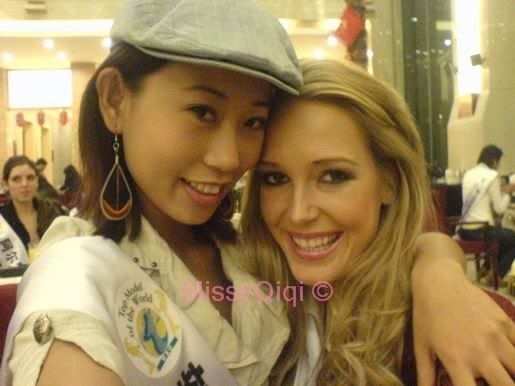 Miss Australia





Miss Vietnam





Me





After dinner we went to a famous entertainment night club to enjoy our day!!! Photos have to wait for my friend to sent me!! :P


~~~~~~~~~~~~~~~~~~~~~~~~~~~~~
Day 11
~ Doctor and nurse
~ Wildlife

Today the China management had sent a doctor to come over and see the gals, coz most of the gals are sick. I'm glad I'm not coz it will be terrible falling sick in another country u are not familiar with. I wake up early to help the doctor to do translation between the doctor and the gals :) The feeling is great coz is like in the hospital me helping the doctors to pass the messgae to the patients :P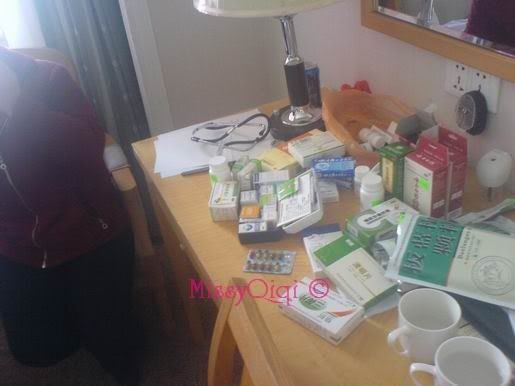 After that we went to the wildlife, most of the animals are free to roam around except for tigers and lions. ..:P Coz the place is quite big, we have small trains to drove us around. And we had our lunch and dinner over there too! The have a very nice bamboo resturant over there.


Welcome banner





Group photos





A few little black bear welcoming us too!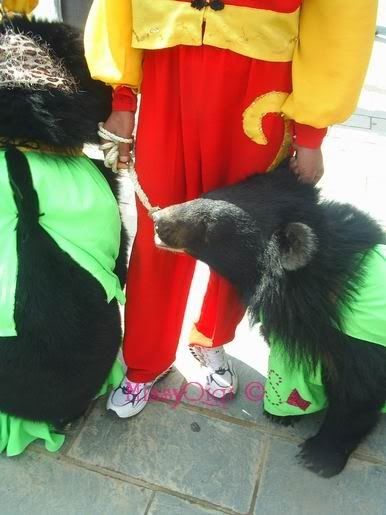 Free and easy...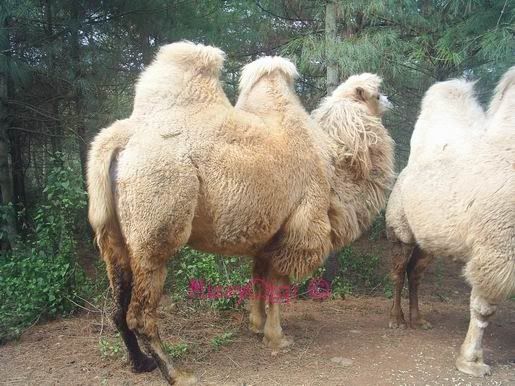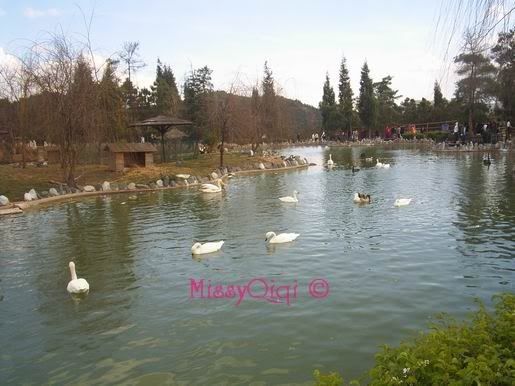 Small little crab... my favourite!! The orange thing is called "gao" in chinese. Is the egg of the crab. Me and Miss Taiwan finish all the crab in the plates another table too. Coz the rest of the gals don't even dare to eat.. :P




Me and Cecelia Taken when in the afternoon




Me and Yaling, taken when we are going off... sun already set..




~~~~~~~~~~~~~~~~~~~~~~~~~~~~~~~~

Day 12
~ Lunch and promo event in one of the resturant
~ Dinner


The resturant




Having big feast everyday every meal... lol





Meme





Me outside the resturant. The backgroud is a big poster with our signature on it..




Chinese orchestra after the lunch




After that we went back to the hotel to change and get to prepare for another dinner event in another resturant..


Me.. . Is cold inside the restuarnt too! And they don;t have a heater so got to put on the coat while eating. After awhile they put up a few charcoal around the table to warm us up!





Little pig!! The deco under the table glass




Big feast again!




~~~~~~~~~~~~~~~~~~~~~~~~~~~~~

Day 13
~ Feeding "hai o"
~ Change of hotel
~ Welcome dinner and media



Today is the day we need to change to another hotel! Coz the hotel we are currently staying is too far away from our finals place, so we got to move nearer! :)
Before going to the hotel, we went to a location to feed the birds ~ "hai o"!! The place is call "Da guang tang"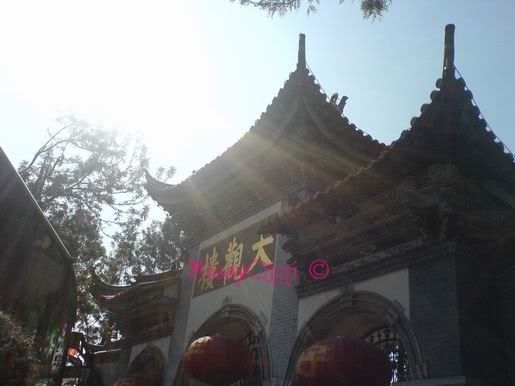 Lots of birds!!!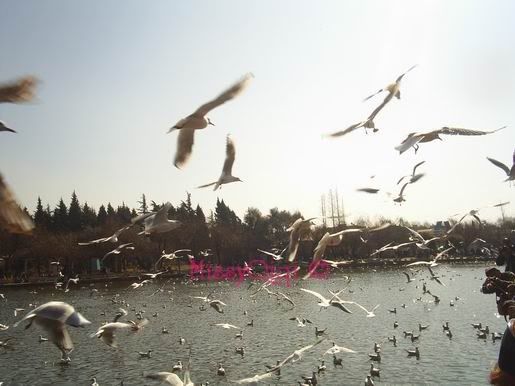 And ppl too!!! Haha..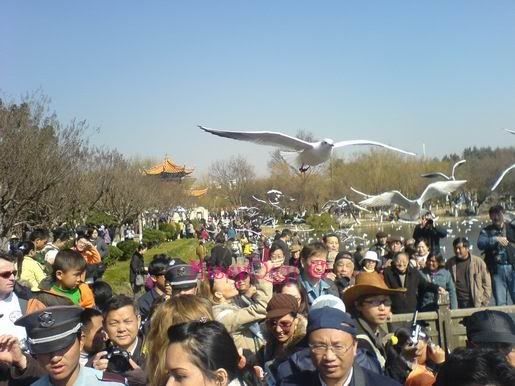 Me feeding the birds. WE gals are quite naughty coz instead of throwing the bread crumbs out towards the lake, we threw it one top of our head!! And the birds will fly close to us!!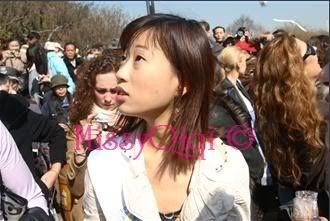 Leaving the place..






Once we reach the hotel, we rest for awhile and get prepared for our dinner night! And I'm one of the lucky ones to escort the VIPs to the stage area!

The stage..





Dinner!! Yap westen food this time round!! No more >10 course meal :P




Yummy dessert!!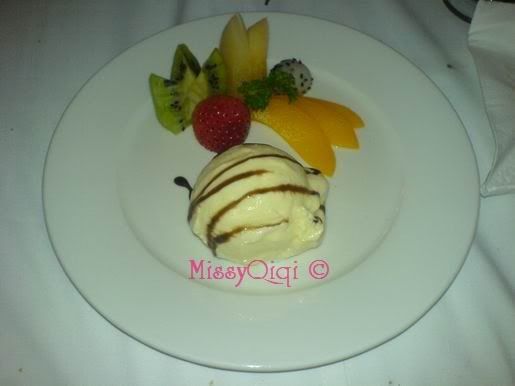 Me, taiwan and China



And we end our wonderful night with all the gals dancing on the stage!!!

~~~~~~~~~~~~~~~~~~~~~~~~~~~~~~~
Day 14
~ Visit to Pu'er tea house
~ A visit to small culture village
~ Dinner feast


Yap another visit to another Pu'er tea house! Coz YunNan is famous for Pu'er tea, thats why most of our sponser is Pu'er tea house copmpany :P


This tea house is quite different from the rest of the tea house we have been. Coz over here, in order to suits the current market and youngster, the have compress the tea cake in different styles and design!

Tea cake in the shape of "wu lu"




Tea cake in the form of wordschinese character




Tea cake in the form of dragon!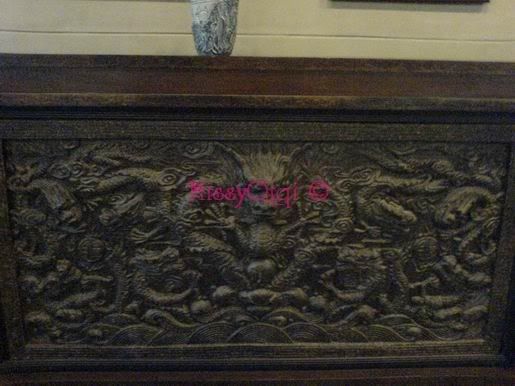 Lastly tea cake in the form of a piglet!!! Haha.. and this I bought it! :P Thanks for the organiser there, helping me to slash price from $40 plus to around $20 :P





AFter visitng to the tea house, we went to a small culture village which is near to our hotel. Over there is a smaller version of all different culture village. But due to time constrine, we only manage to visit less then 5 culture village.


Over here, is "Zang Village" and their performace. The white buliding is the temple





Over here is "Hui village"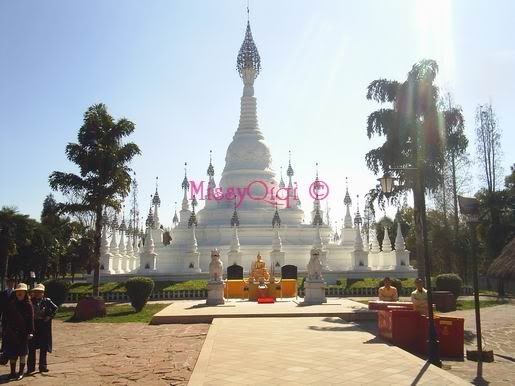 And this is the last village we went to! Can't reember what village is this. But they are famous of making some tea milk, but is in off white colour.




After that we rush back to our hotel and get prepapre for the dinner feast at the previous hotel. And also a final intro to all the contestants.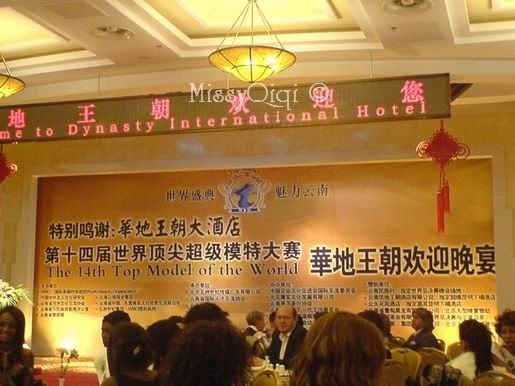 Miss Romonia and me




Miss Taiwan, Miss China and me




Miss Germany, Miss Swisstzerland, Miss Moldova And me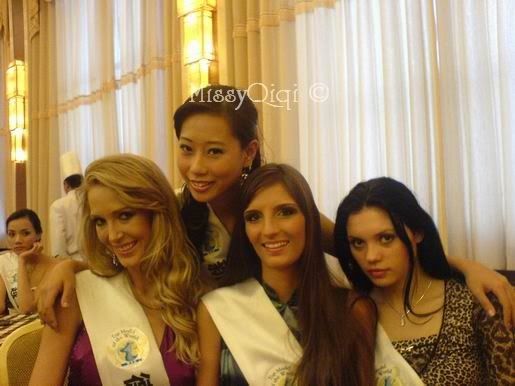 Miss Albania and me





Miss Finland me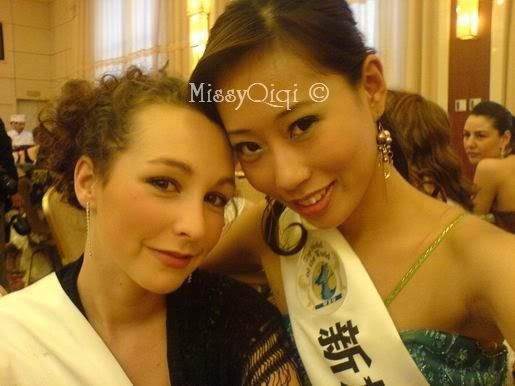 Miss Ucrain , Miss Nigera, Miss Russia and me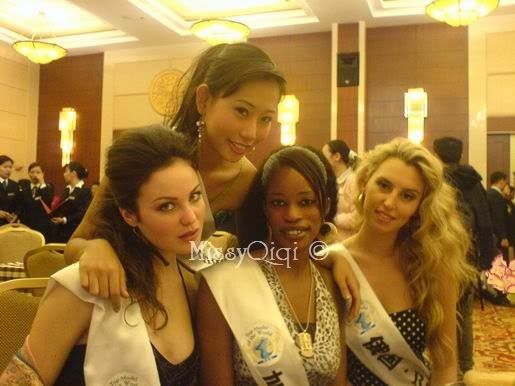 Miss Zimbabwe and me





Miss Caribbean and me





Me , me and me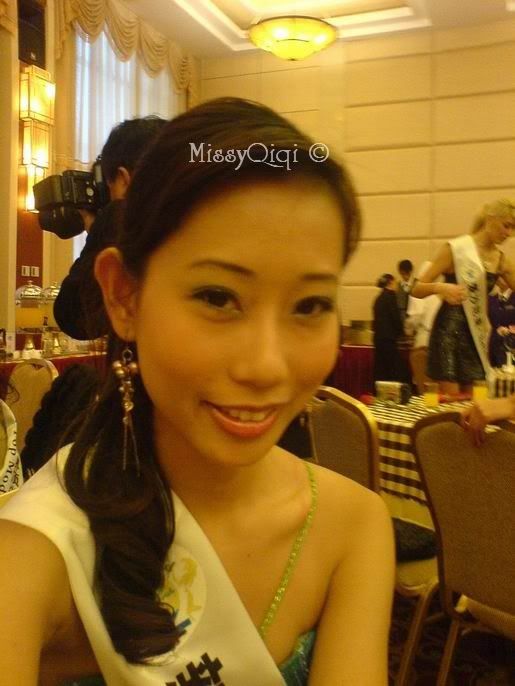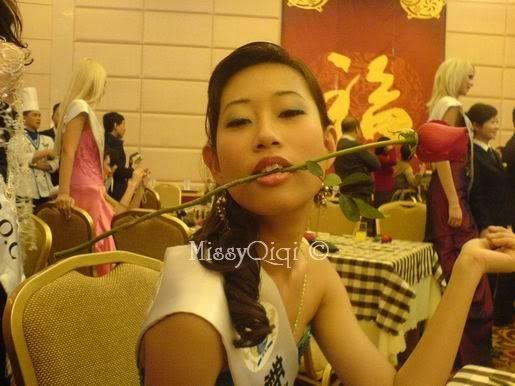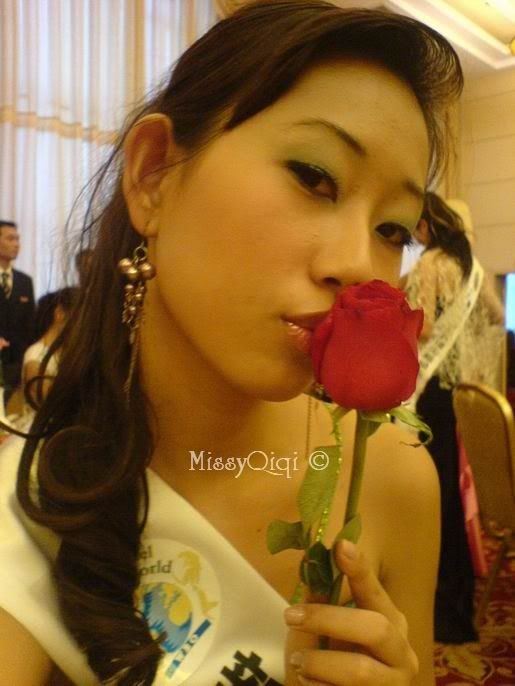 Miss Poland




Roast pig!!




Again we end our day at KTV!! :p no photos ;p coz we only stay there for 30 mins dancing!

~~~~~~~~~~~~~~~~~~~~~~~
Day 15
Nothing much today except at night got another dinner function again. But me and David went to hospital to accompany Miss Switzerland. She has been coughing for more than 1 week and she's quite worried so she suggested to David that she want to have an x-ray done and ask me to accompany her so I agree and miss the dinner feast :)
After visitng to the hospital and getting the reports, find ut that she's fine, we went to have dinner at KFC!! The rest of the gals have beign begging for it coz everyday we have chinese food. And now me, david and Sise (Miss Switzerland) are having it! Thanks to Sise for the treat!
The KFC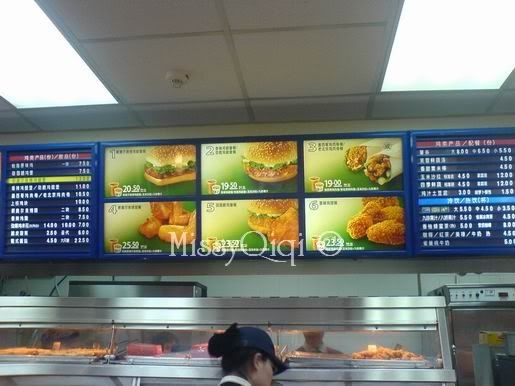 And our nice David!
Really had a great meals! And this is the first time I felt quite free coz we don't have policeman, "nannys" and organisers following us around. Can walk on the street freely :P I enjoy the care taken by the organisers and policeman but on the other hand I also like to walk on the streets freely... -__-" abit contradicting.. haha
~~~~~~~~~~~~~~~~~~~~~~~~~~~~~~~~~~~~~~~
Day 16
Nothing much today, just having rehearsals for our big day tomorrow!
~~~~~~~~~~~~~~~~~~~~~~~~~~~~~~~~~~~~~~~~~~
Day 17
Yoyo finally the day we are going to have our competition!!! Have been waiting for so long man! But the thought of wearing swim wear and gown really makes me worried coz we are having the event in a semi-open place... COLD... -___-"
My evening gown
My National costume
The guy model who will be walking with me during the evening gown segment..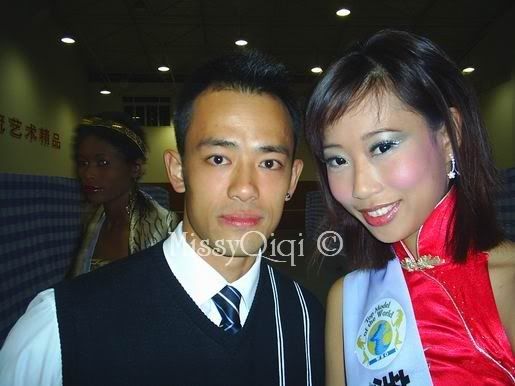 The opening
1st round ~ National costume
2nd round ~ Casual wear
3rd round ~ Swim wear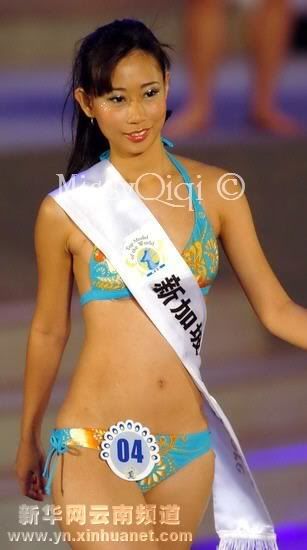 Last round ~ Evening wear
And here is the winner!!
From Left: 1st runner-up ~ Miss Kazakhstan , Miss Su Na (China) winner of Top Model in year 2005 and the embassdor of top model, Winner 2007 ~ Miss Brazil, Miss Domanican winner of top model year 2006, 2nd runnerup ~ Miss Philppines! Congrats to the gals!!!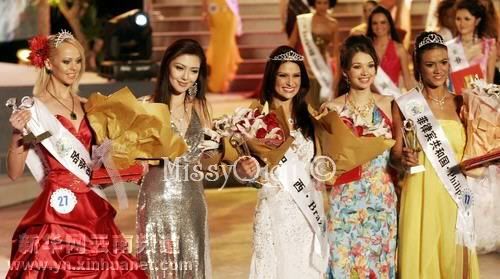 After the finals we went for dinner celebration at one of the hotels till late night! With wonderful foods and friends around me.. Coz it will be our last dinner we will be having together!! Coz the next day we will be flying back to Beijing and some of the gals will be staying at Kunming as their organisers have their airticket booked at Kunming.
And at last I have finish all the photos in China Top Model of the world!!! :P Hope you all enjoy the photos!! :D
Blog tomorrow again for photos again!!! :D Good night!!