Today went to Millenia Walk as a judge for Little Princess and Prince pagent as the pagent is held over there.
This is the second time I'm doing as a judge, first is for the subtitles for Mr Singapore World and now for the Little kids pagents. Same job different kind of feeling. Kids is like an angel to us or sometime even devil :P but seeing them smiling at me, I feel like melting. Wanted to give them all the title but I can't. Wondering whether can the little child can take the fact that this is a cruel pagent. Got to agree the process in taking part in the pagent is fun but will the little kid understand that win or lose is just part and parcel of life?
Sitting down at the judges panel thinking whether does the child wanted to take part at their own recored or the parents wanted them to. But in some ways I still do admire their courage on stage. I only manage to pick up my courage joining in the pagent only when I'm about 22yrs old.
In the future, i wouldn't let my child took part in this kind of competition till they are old enough to decide whether to take part and also have to prepare to bear the responsibilities and the "emotion ride" they will experience in the pagent. As i don't want them to lose their innocent look at such a young age.
Stop nagging and time for photos!
The stage
Cuttie kids, from Singapore and Ukrain(the one in red sleeves)
Robert and me
Edwin and me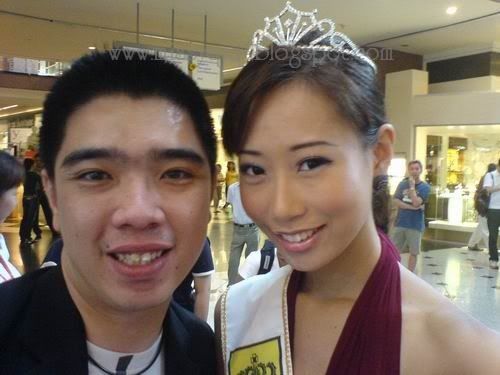 Cute kid and me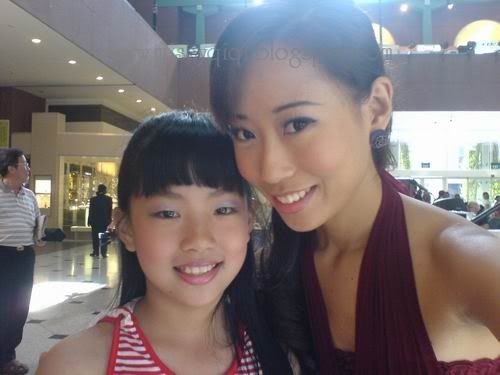 Little angel! She's only 5 yrs old! While I was taking photos with another kid, she was standing beside me. She suddenly turn to me and said" I also want to take photo." Oww..
The little gal from Ukrian.. She dance latin damm good! I heard she was the world champion for children latin!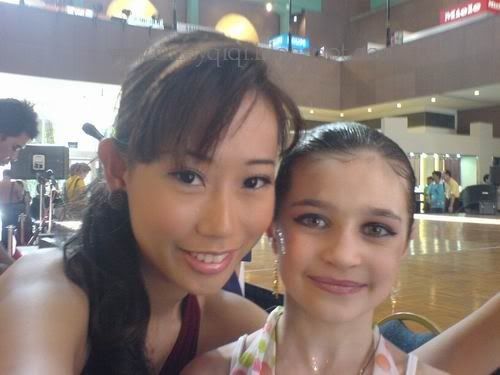 While I was packing my bag, the same little gal, went up to me, take my little crown and trying to wear it on her head. :P I help her to adjust properly and take a photo! She's real she's cute, she's still an angel..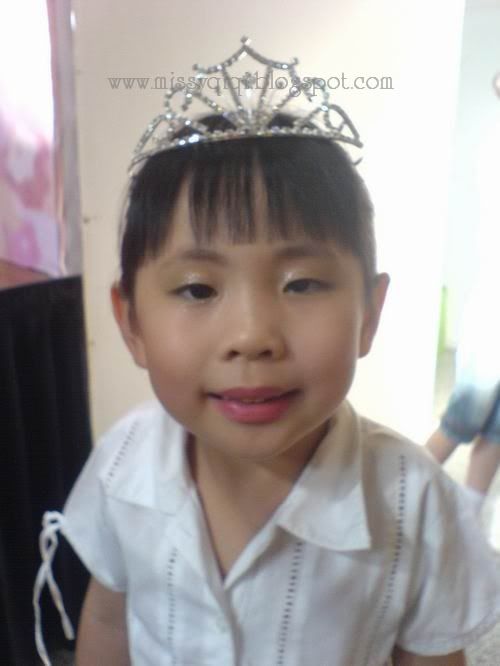 The group photos. With contestants from, Ukrain, USA, Phillipines, Singapore, Russian etc.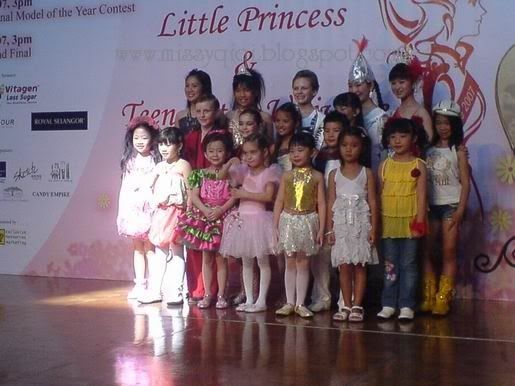 The title for today, Miss Cover Teen Princess and me
Tomorrow same time (3pm) and same place for another title
~ Little International Model of the Year
~ Grand final for Little Princess Universe and Little Prince Charming
:0 Tmr morning going to do mobil1 again, sianz need to go into industrial park again.. never mind another 3-4 weekends and the event is over!! Will rush down to millenia walk again for judging tmr except on sunday. :)
Night night