Continue....
30/11/2005,
NS gal friends outing...
Had our FP outing at FIsh n Co. 2 of the gals bought their bf. Didn't know they brought their bf along, otherwise can ask Benny to join me. :) So happy yo see them espcially Ying ying and Serene. Miss them so much and also my spree items! Haha... We end the gathering quite early as most of us were quite tired. Here's the pics....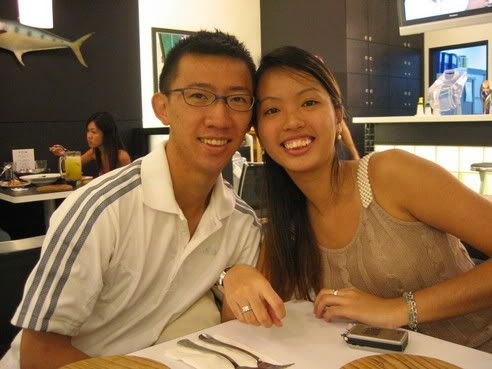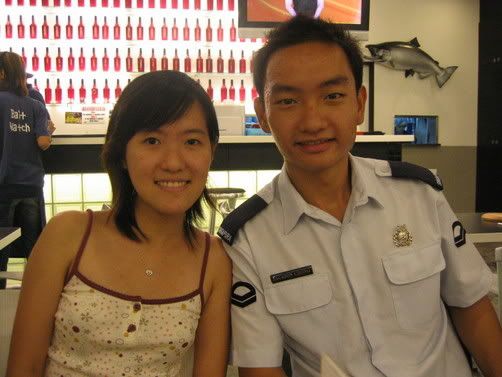 Jean and bf, Felicia and Bf. :)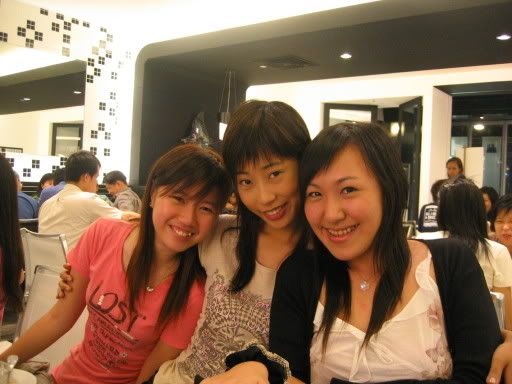 Ying Ying, Me and Serene. :) All of us live in the same location.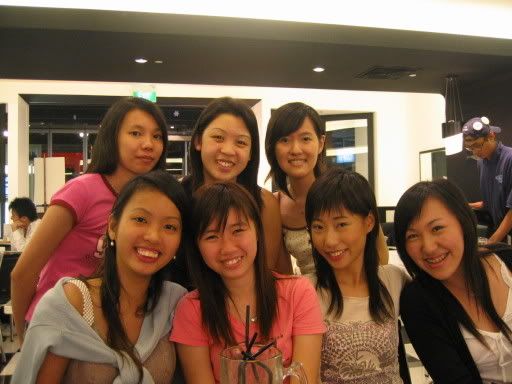 All the gals. :) Quite a few of them didn't come on that day. :(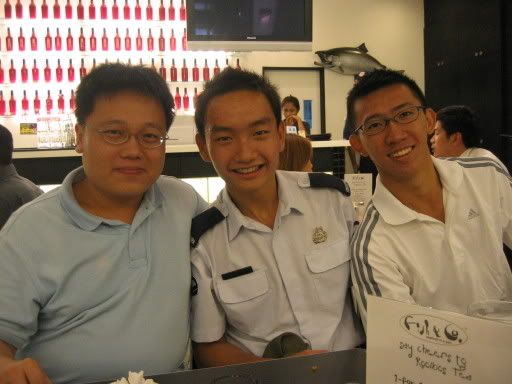 The guys!! Our Uncle (the one wearing specs), who always give us advise about army stuff.
Can't wait for our next outing. Miss ya.... The rest of the photos will be upload in the album...