OVERJOYED!!!!
Yappie.. at last for the past 1 -2 months i have been looking for my golden wedges from NOVO which i saw from Her World Magazine, last month issue. Have been asking almost every outlet of NOVO but they don;t have it, so I plan to try my luck again while waiting for Ying Ying to meet me. At last!!! I saw it my golden wedges!!! Haha.. I'm so happy... Finally i got it!!! Haha... so happy..
This is the wedges that i have waiting for... (Mine is in gold... 2nd pic is the overall design)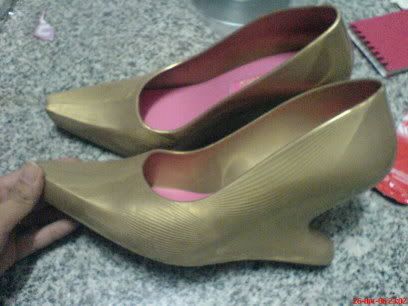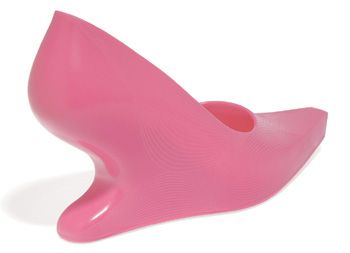 After buying my shoes, i went to Aussino coz they are having sales. I bought 1 pillow. Need to change mine, coz it has been 'N' years since i change it. (for me to know for you to guess... hehe)
Finally Ying Ying arrived le, so we went to Kenny Rogers to eat couples meal. We talk not much, mainly about our bf and abit of my work etc. She seems more tired than me.. although i have only about 3 hours of sleep last night... :( maybe i'm really used to not enough sleep and to maintain my energy. Got it train last time where i'm working night shift and have modeling assignment in the morning.. so in the end 3 days/night never sleep. Don't ask me how i do, i also don't know.. -___-"
Finally we finish eating, we went to toilet, than realised that we are really full. While waiting for Ying, me again taking photos in the toilet... yes in the toilet... haha.. .no one else is inside except for ying and me.. me still not so daring.. Haha... After that we went home. Oh ya, wore my Vs sunglasses today... but raining lor... no sun... so no choice only wear it to take photos...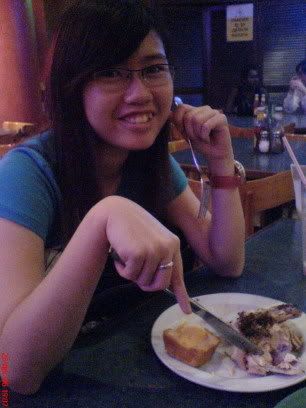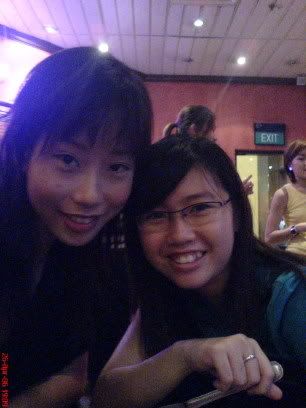 The 2 of us... Eating and talking...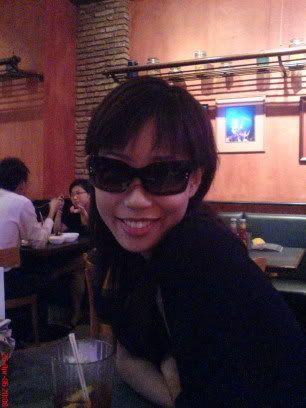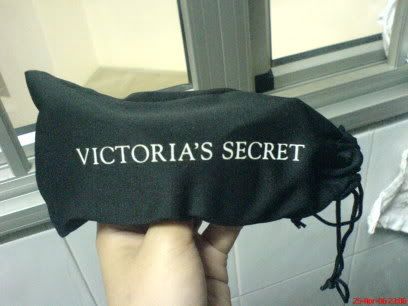 Me wearing my new sunglassess... nice boh... i love the bag which comes with it!! :)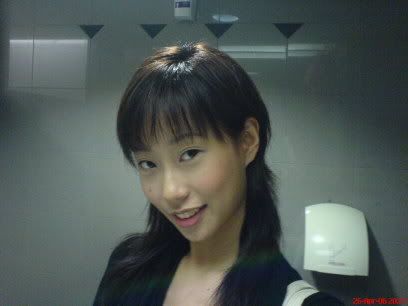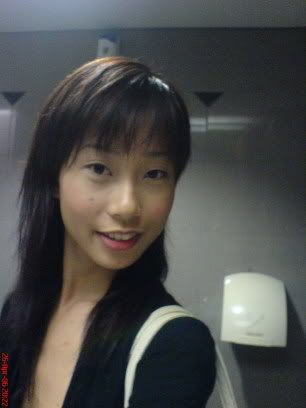 The zilian me inside the toilet.. Took quite alot but feel that not nice haha... Got one big pimple hor... sob sob.. but now better liao.. last 2 week got slight outbreak, but i very sad...
Even my Daddy ask me what happen to my face... -_-" (thats the results of too lazy... ok starting back to my extreme daily care liao)