Just came back few hours ago from Marina Mandrain Hotel to support Angel aka Kk, and 2 model friends for their Miss Earth. :) Not going to blog much, just a few updates on my Soo Kee Jewellery Show pics and Mr World backstage pics. :) Need to sleep early, got to wake up early coz i have orientation tmr at SIM!! :P After the orientation, need to go for peizhen's graduation ceremony for her Degree in Nursing, than we head to kallang for gathering after the ceremony! I miss the gals man!!!
Ok back to wednesday.. went for Mr Singapore World Finals. Had a great day! After the event, Robert actually order 1 jar of Orange vodka for me to drink!! Fainted!! coz he said since i like to drink the orange vodka so much so he ordered 1 jar end up, we 3 person play 5,10,15 (not sure what u call that). They teach me how to play :P Ok enough of talking last see the pics bah :)
As for the winners they are
Winner: Tiang Jing
1st runner up: (can't remember -__-", sorry will update again.)
2nd runner up: Afhian
3rd runner up: Gary
4th runner up: Jonathan
SOO KEE JEWELLERY
(photos taken on both sat and sun)
Sat ~ smile
Sun ~ Half smile -__-", look fierce in the last pics man...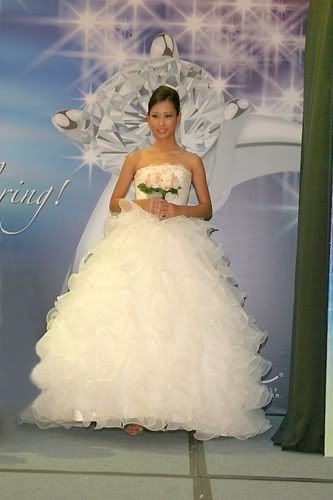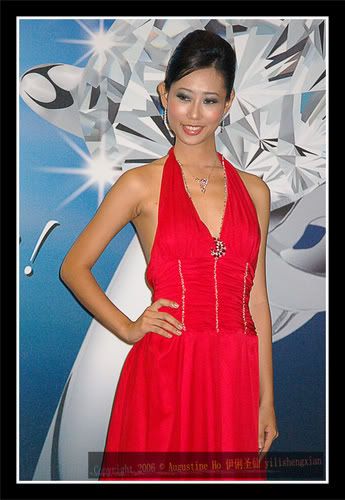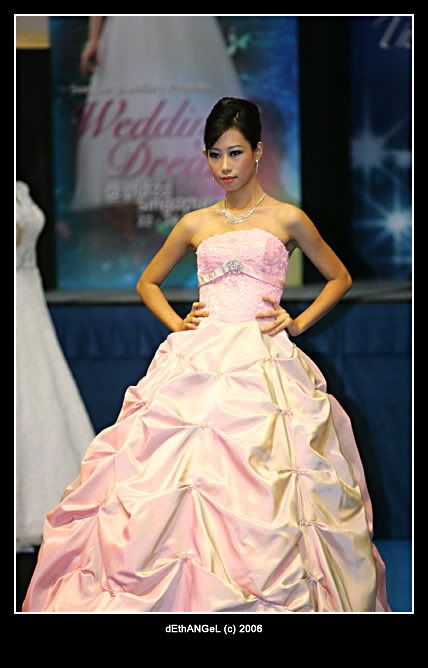 ~~~~~~~~~~~~~~~~~~~~~~~~~~~~~~~~~~~~~~~~~~~~~~~
Mr Singapore World @ Club Momo
(Backstage pics)
Robert's sister and me.. she's a cute young lady! Her school is just beside my school! NP :)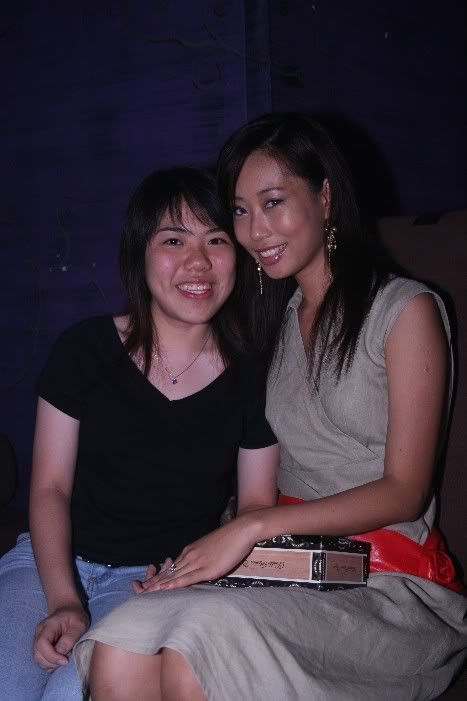 From the left:
Sunita ~ Ms Tourism Queen 3rd runner up (cool right, came in 3rd in the international!)
Lisa ~ Miss Singapore World 2004
No need to intro.. thats ME :P
1 of the judges :)
Best model gals ~ Cindy, Me and Jeanali
Too dark -___-" Cindy and me after the event.
A small gathering for the best model :)
From the left~ Eva, Kevin, me and cindy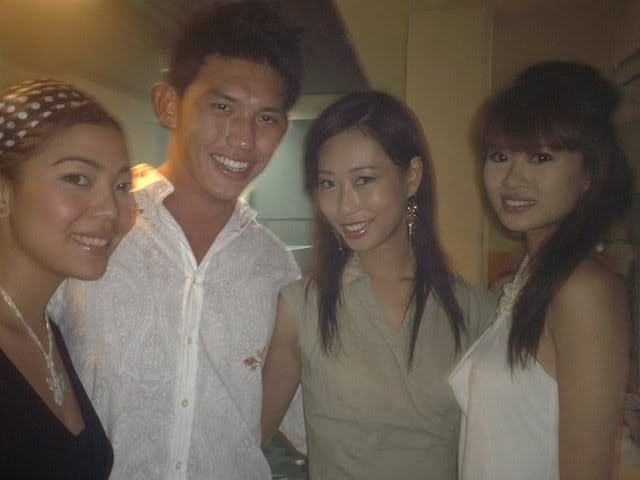 Ok thats all for today le, will update soon again.. sorry only pics to share :)
And lastly what i wore for Mr World event and Miss Earth event. :)
1st outfit
~ Dress from fontieer
~ Boots~ Red belts from FEP
~ Cigar box bag
2nd Outfit (my hips looks huge -__-")
~ Top from taiwan auction
~ 593 Levis
~ Boots
~ GUESS bag