Watched Happy Feet yesterday at Vivo city! Coz Aunt Jasmine said she want to watch movie with us before she left Singapore to N.Y.. Almost all the neice went for the movie. :D Me, my bf~ Benny, sister~xiaoxuan, her bf~Jie Shan, my cousin~ Huihui and her daughter~ Ting ting. :D
Aunt Jasmine and me went to buy tickets first as they rest can only meet us at around 7pm. After buying the ticket, we walk around to shop for dresses. Aunt Jasmine want to buy some clothes to NY, but end up she didn't buy anything -_-". Anyway I also accompany her to try out 1 dress and 1 vest! Both I love it alot and the price is reasonable!! But still haiz.. broke sia!!! Any job for me in Dec anot.. kaoz..
Lets see the dress and vest that I've tried! The dress/gown cost $59.90 and the vest cost $39.90. Good price right!! Esp for the vest I have been aiming it since few months ago. Now i finally found it good and cheap but no money!! Kaoz.. want to cry sia.. Anyway if you gals are interested is at Level 2 of Vivo City, the store name is Nichii Fashion (not sure the correct spelling;P)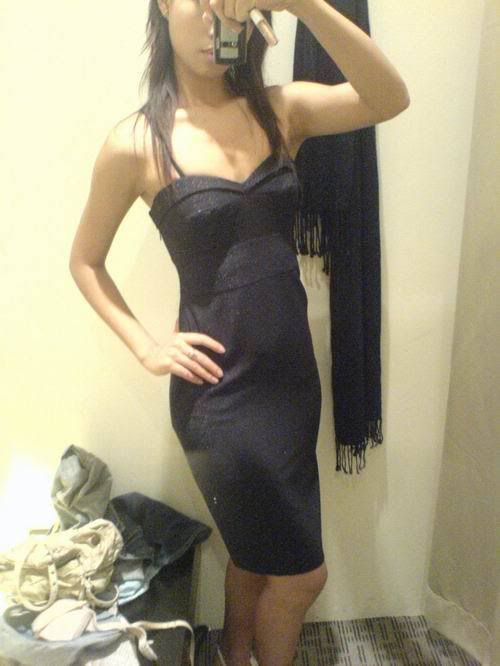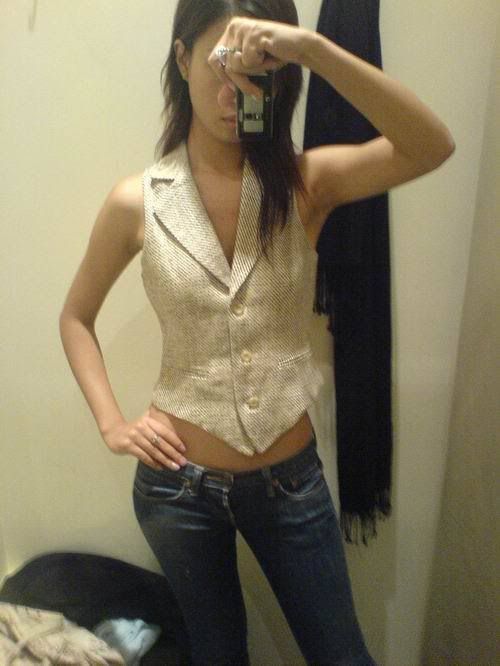 Nice right.. They have lots of design over there, from casual to glamour! And all at afforable price! :P Ok after tying all the clothes, xiaoxuan and her bf came, so we went to have our dinner at Long John Silver. I ordered Grilled Fish, while the rest ordered the normal combo dishes. But they never had enough. We was wondering how come their potion is getting smaller and smaller -__-" Not nice.
Aunt Jasmine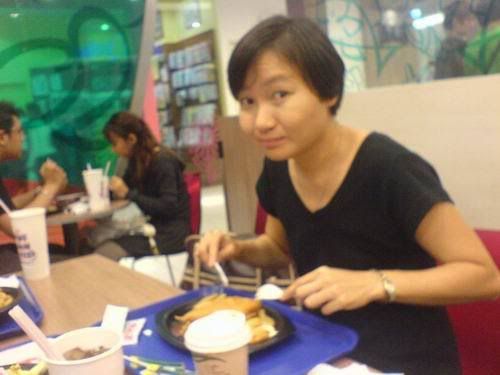 Me... Benny still haven't come yet, stuck in army.. lol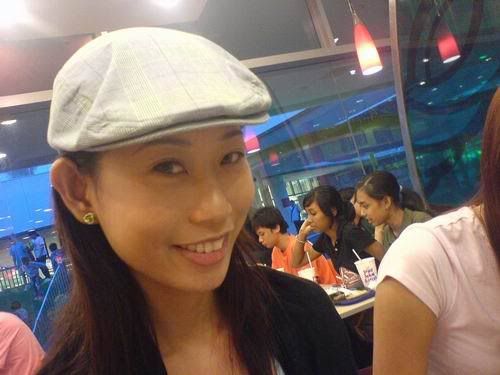 My sister and her bf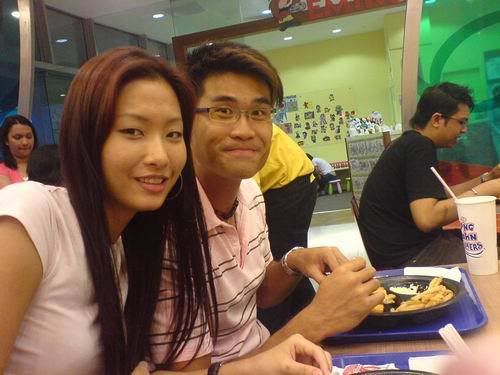 After eating we went walking outside the shopping mall while waiting for the rest to come and I saw hello Kitty performance. I'm not a fan of Hello Kitty but just find it cute so i took a snap of it!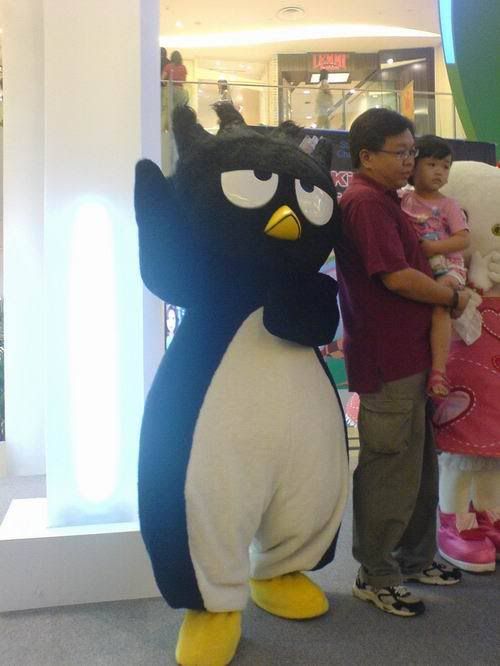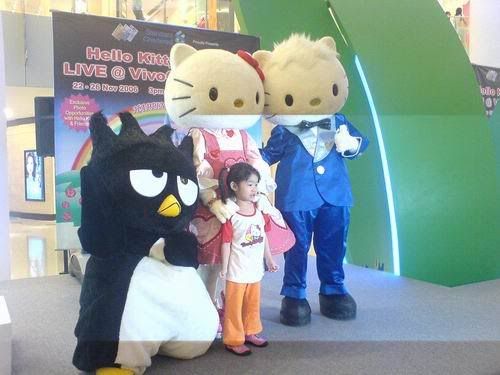 Chilling outside Vivo city, Benny came and Cousin came later just in time for the movie. :D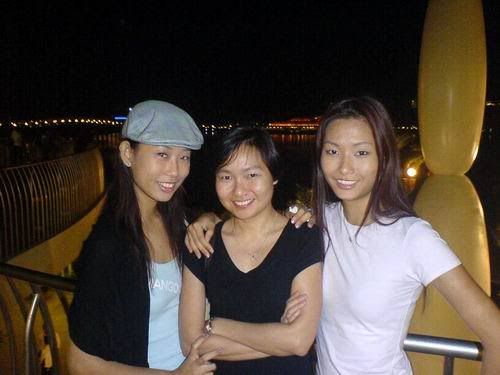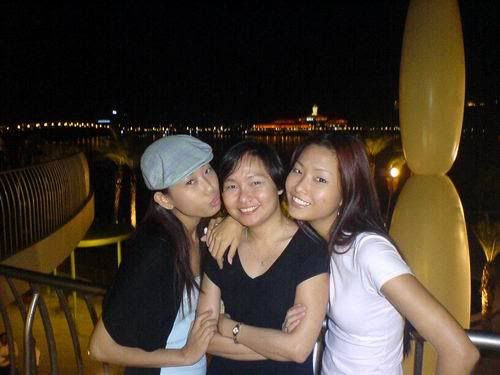 After watching the movie is already 12mn, the show is about 2hrs 20mins. Is very very nice. A very meaningful show. Lots of laughter but i cried at the part when the papa penguin ask the Happy feet to leave.. and no one believes what he said. :( When the movie ended they have this penguin dancing! So cute, so i recorded abit of it. :P
Cute right.. So faster catch the movie!! :D
Took some photos after the show before we all head for home. :D
The 3 gals.. Xiaoxuan, me and Cousin Hui hui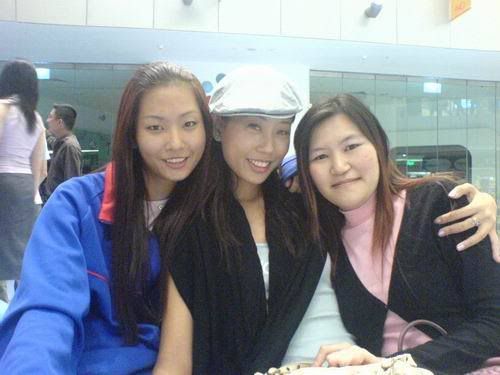 Me and my cousin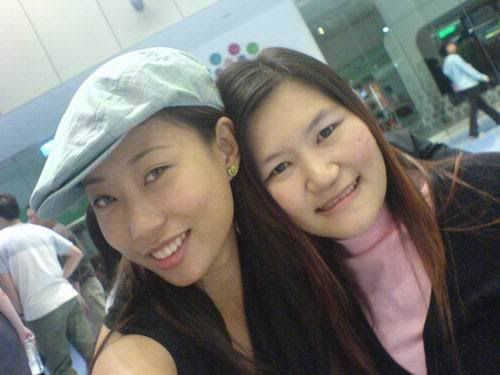 She and her daughter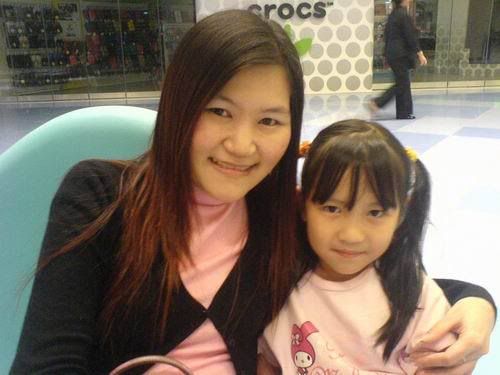 Lastly Benny and me :P