Hey !!!! Curious to know who's the winner!!! Haha.. My guess is correct!! Is CaiLing! Congrats to her! She will be going to Hong Kong in late Dec. :D
As for me... u guess??? Not going to tell u guys first coz see photos more important! :D
Setting up of stage..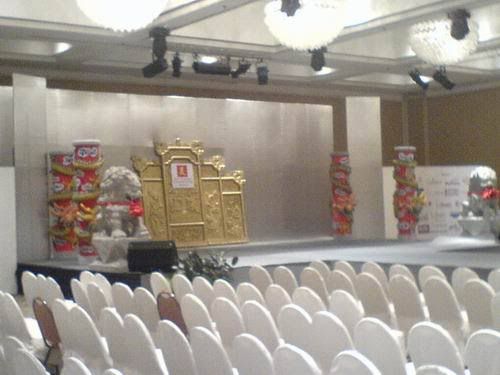 Penny, trying to life up the lion! Yap she didi it!!! Power hor.. haha.. coz is not real one.. :P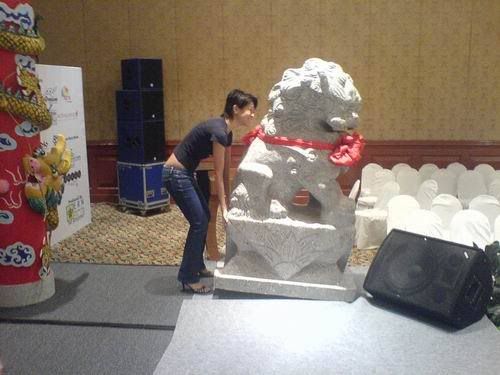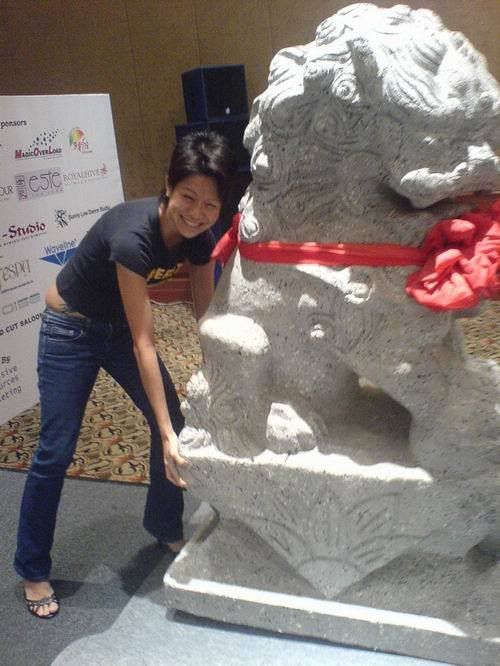 My pretty makeup artise! She's a dancer. :D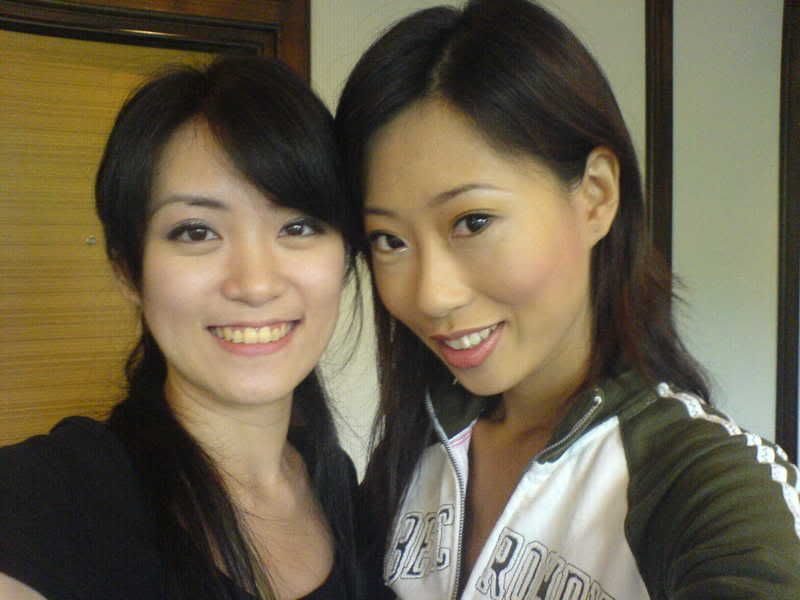 the view in my hotel room located at Novotel Hotel.
http://www.youtube.com/watch?v=ZiHAAkIV0Xo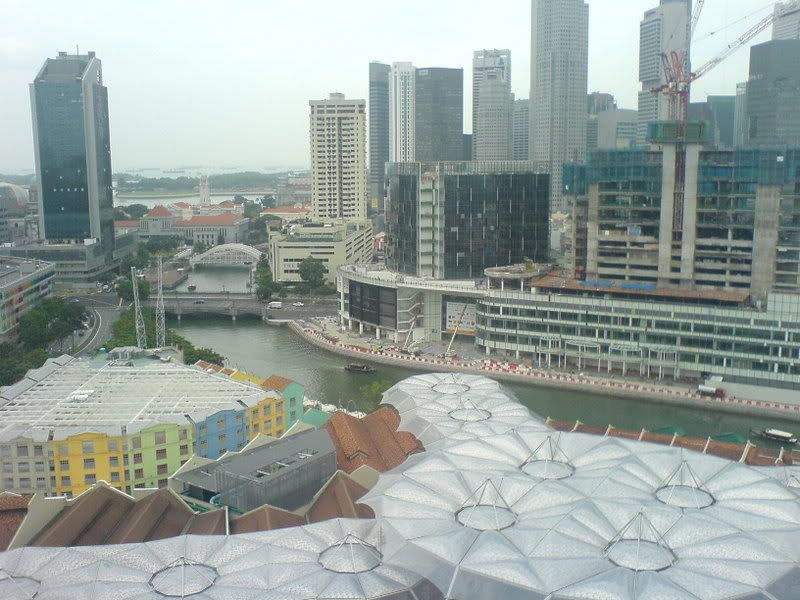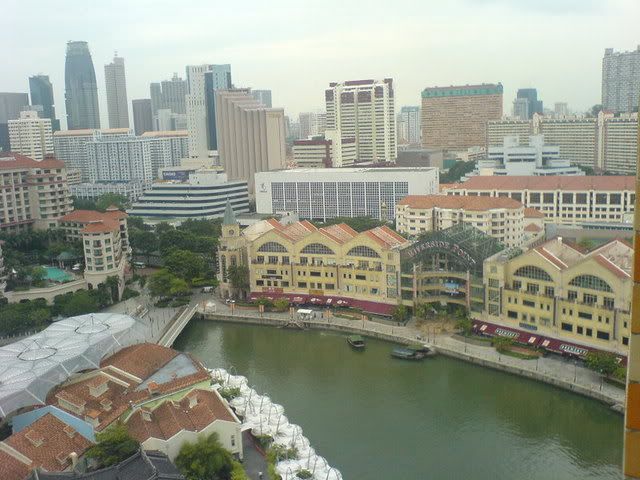 The oriental babes at the backstage!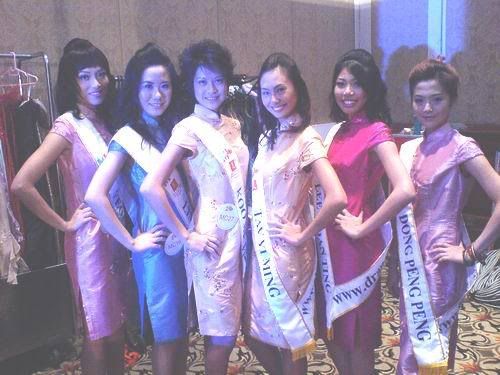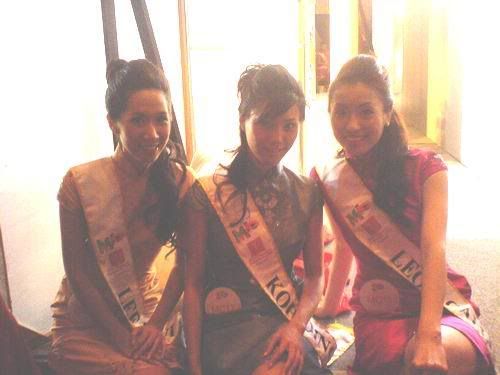 Me in the pink cheongsam for opening segment.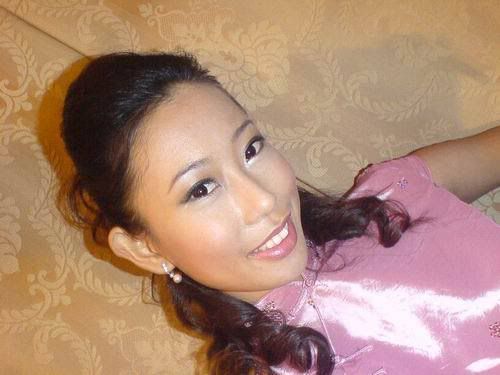 Chez and me, known each other from Miss Singapore World. :)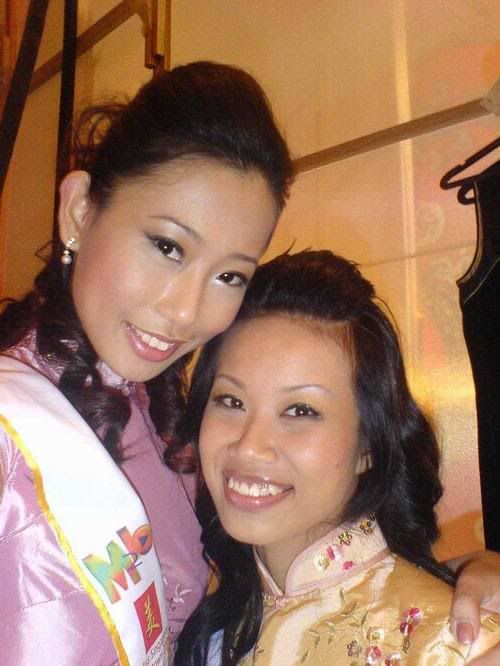 Discussing about QnA segment. Stress...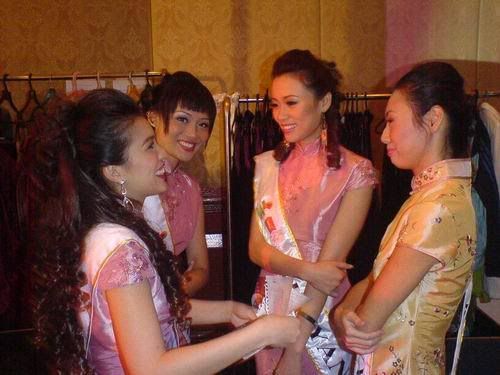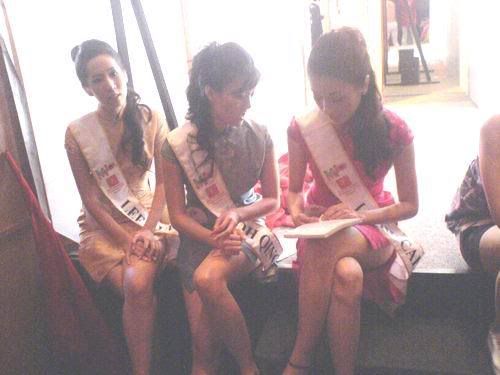 Cindy and Me.. sweet little gal, known her from Best Model .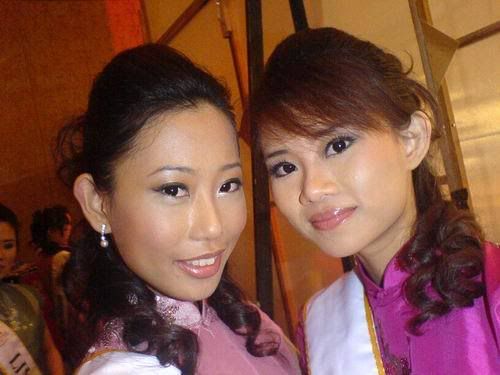 Brian and Me.. (cannot call papa san, than Nanny?? :P)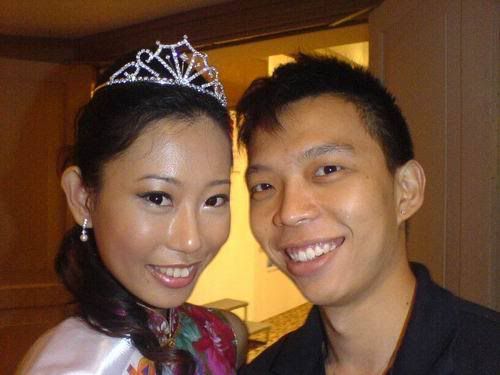 Yeelin and me.. (than this will be nanny 3. :P)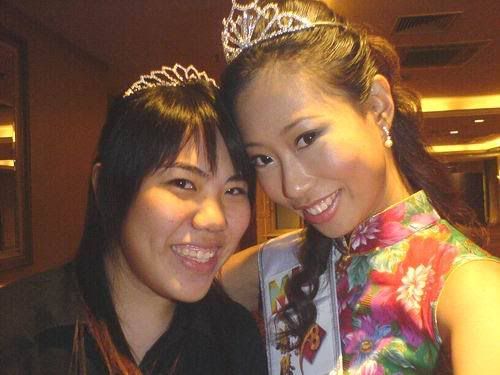 Brian pinching Robert (nanny 2) stomach.. haha.. time to lost weight liao...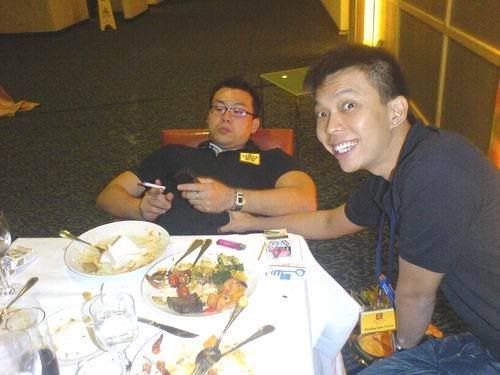 Chez and me again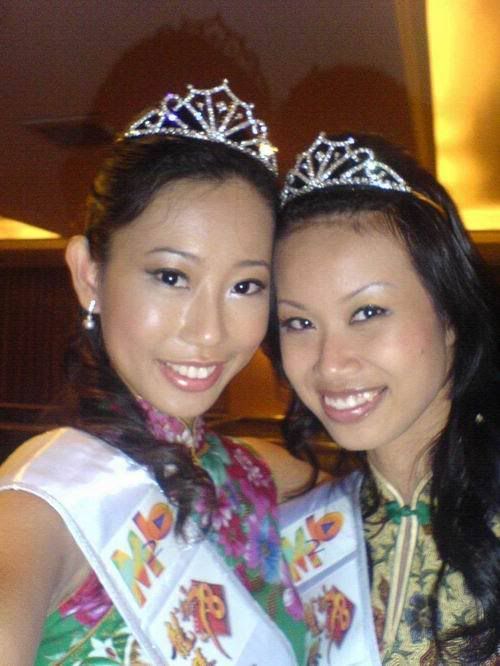 The oriental babes again!
From Left: Miss Popularity, 2nd runner up, 1st runner up and 4th runner up.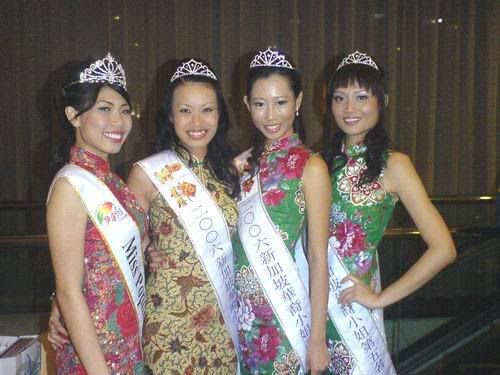 The winner ~ Cailing and me!! Just came to know that she's from the same primary school,
different batch (i'm 83, she's 84) and we stay at the same area too!!! Haha..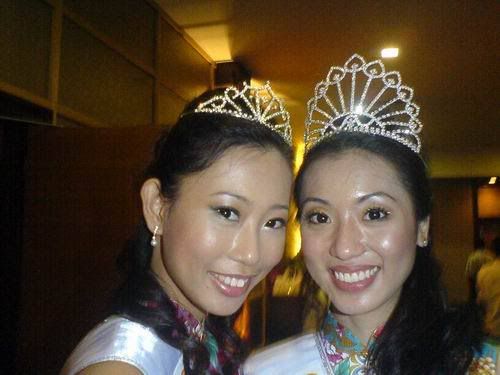 Me back at my room.. vain vain again. :P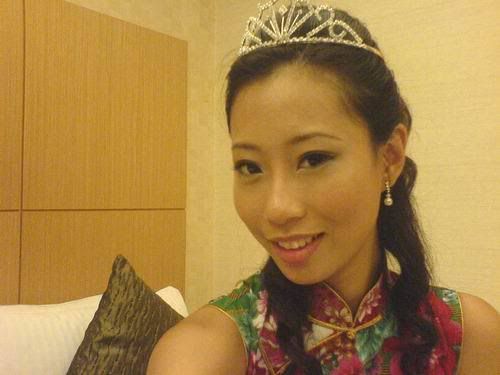 Ok, lets disclose the winners bah!!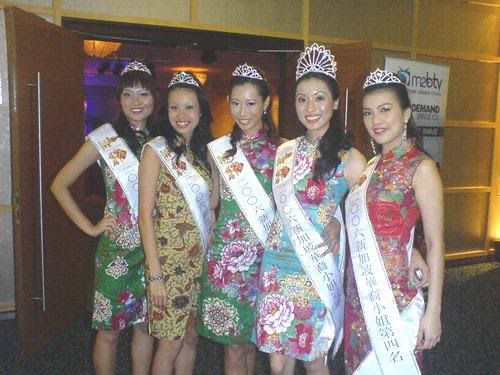 (from the left)
4th Runner-up, Stacy, represent S'pore for Miss University in Korea.
2nd Runner-up, Chez, represent S'pore for Miss Oriental Pearl in Malaysia.
1st Runner-up, ME :P, represent S'pore for S'pore Top Model in China, Beijing.
Winner, Cailing, represent S'pore for Miss Chinese International in Hong Kong.
3rd Runner-up, Elise, represent S'pore for Miss Chinese World in Malaysia.
Newspaper article from Lianhe Zaobao: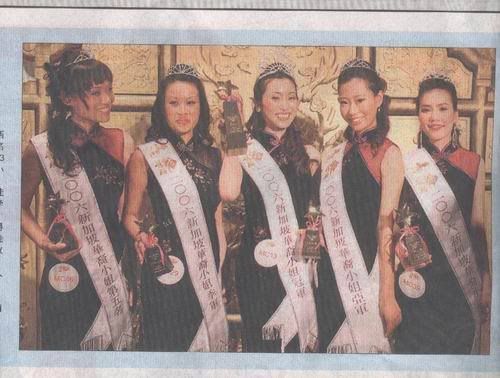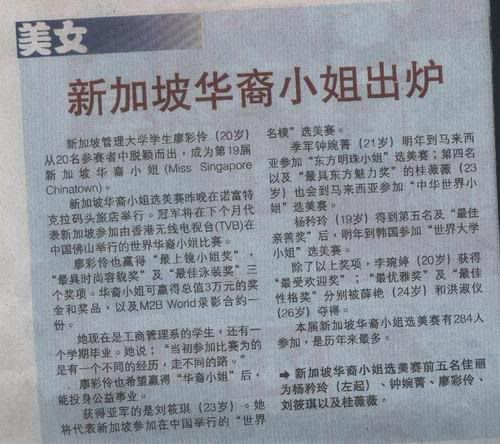 Details can be read at :
http://www.zaobao.com/sp/sp061207_520.html
How was it?? :D Did u guys guess correctly?
So far I'm very happy with my performance espcially my QnA. I didn't do very well for Miss World but I'm glad i did well in Miss chinatown. Getting positive feedback on my performance . I really believe that after pagent u will gain experience and from there, u will learn how and where to improve. I'm really appriciate the help from my family, Benny and friends who have given my feedback on my Miss World performance and how should i improve on it. A BIG THANK U and HUGZ HUGZ!!
Below is the conversation between the host ~ Samual and me at the QnA section.
(Pick one envelope and my question is one word " 品")
*The questions are mostly in the form of pics or one single word like the above i have picked, so the contestant have to use their creativity to link the word on chinese culture or traditional if possible.
My answer: (roughly remember what i said)
me: 品,分开来有3个口, 让我联想到我最喜欢的3个华人传统节日
~ 农历新年的年菜
~ 端午节的粽子
~ 和中秋节的月饼

host: 那你男朋友可惨,你可会吃穷他。

me: 不会呀,因为男人吃在四方!
Thats what i reply! How was it?? Haha.. :P And a pics of me with the host! Thanks to Cailing for the pics!!! :D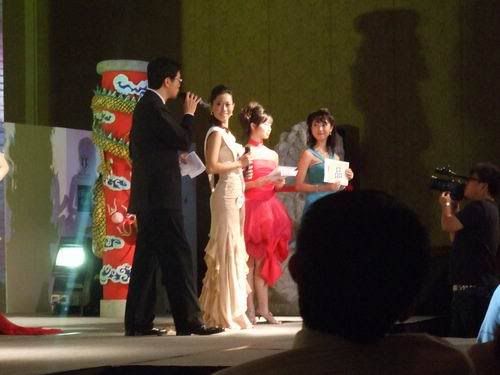 Ok thats all for today le! Need to sleep early coz have photoshoot for tmr. Coz need to prepare to go China~ Beijing in Jan. Lots of stuff to do, need to school to ask for leave also. Hope it wouldn't affect much of my studies! Lastly, a short video clip on our rehearsal with "special" appearance by Chez.. haha..
http://www.youtube.com/watch?v=p6QW4jLYmeg