Not in much mood to blog, just show u guys some photos. Sorry. :)
Missy gathering at Orchard.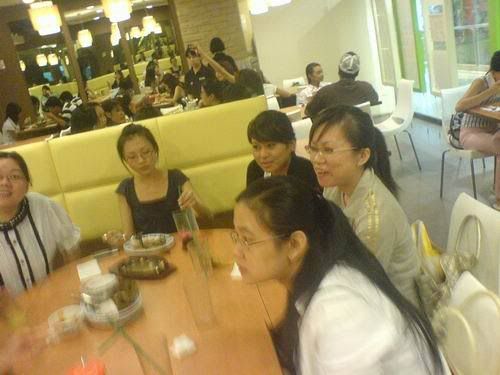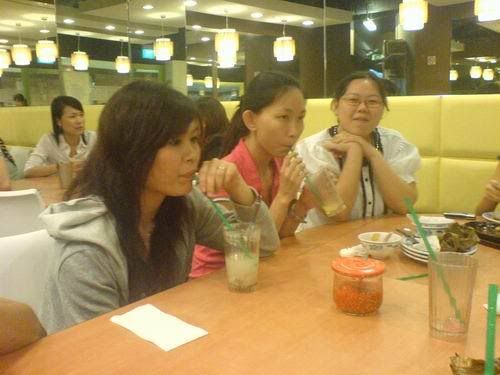 My gf and pharmacist.. She very poor thing, can't have a proper meal coz call from hospital keep ringing. She's on 24hrs call.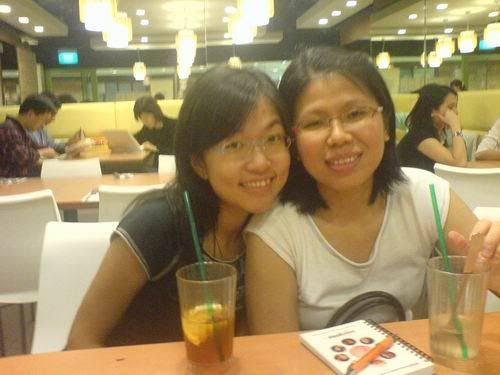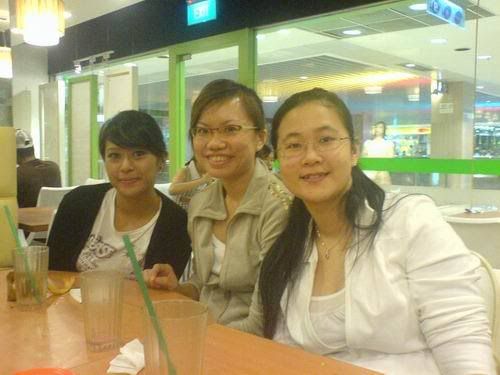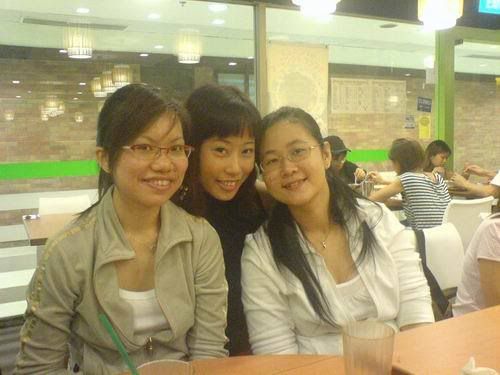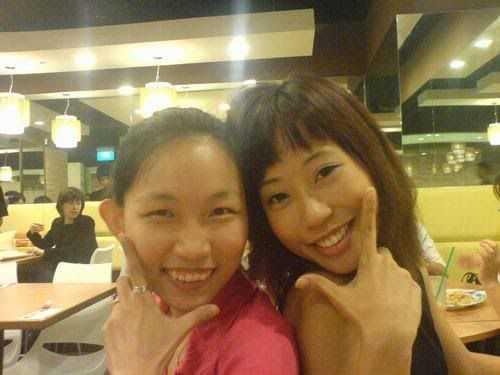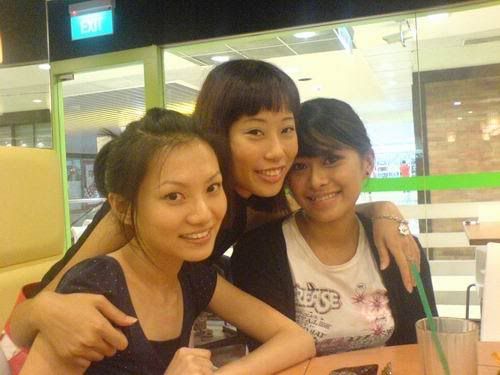 Ester, she's the one I mention in my previous post, who got interview by mediacorp.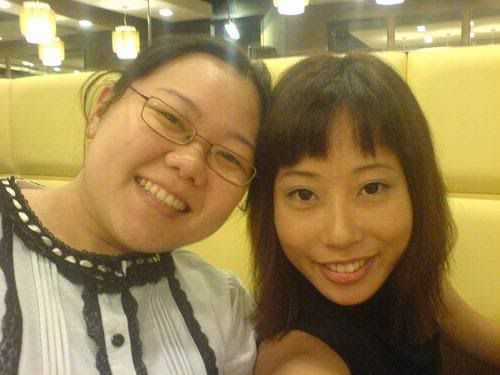 We end the day by talking rubbish on missy stuff. Think need to brush up my nursing skills and theory. Have a feeling it will be going rusty. Time to save up my $ and buy the nursing practical and pathology book I aim since last year. Very expensive >$100...
~~~~~~~~~~~~~~~~~~~~~~~~~~~~
M2B Press Conference.
Glad to see Colleen and Sunnita again. Catch up with them about their recent pagents trips at China and Turky respectively. Colleen had brought one of the pagent gal she meet during her Miss World International pagent at Poland. She's a very tall gal (1.81m) from mangolia - Miss Mangolia World.
Was late for the meeting time, reach there around 945am. but lucky the even only started at 1030am. After the press conference, we had some light refreshment from m2b. We gals keep following the food whenever they move to another place. :P Coz the dish is fried oinon rings, fried chicken meat, potatoes and chicken wing!!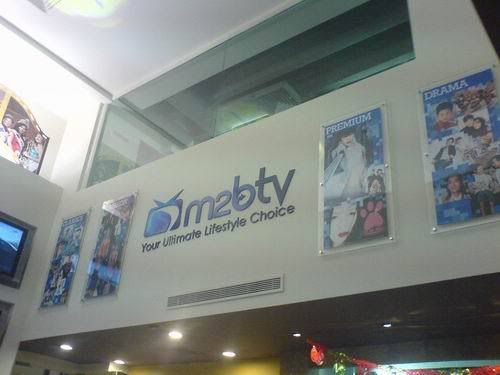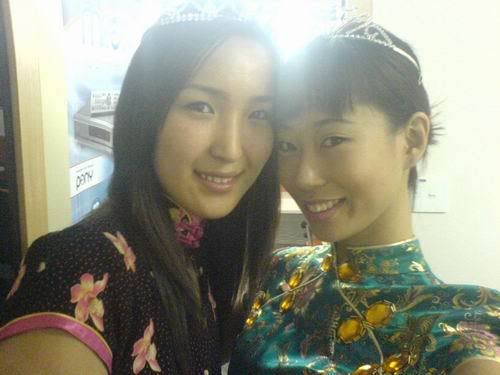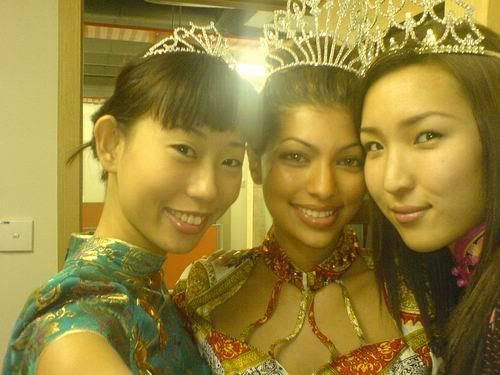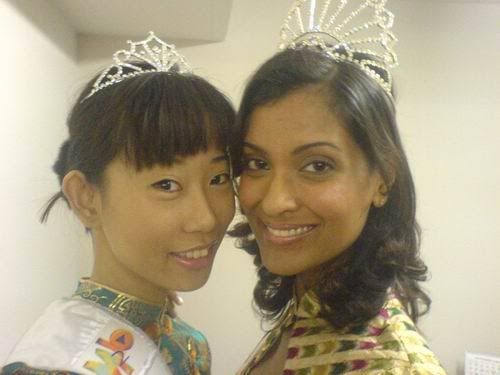 Can see my tired eyes and big eye bags. :( Finish my project quite late the night before and didn't manage to sleep well. Need to rush finish all my projects before i leave for china. Otherwise feel paisei for my group memebers.
Anyway my friend Robert saw my face at one of the MRT station, he got a shock and give me a call. I got a shock too. Anyway here's the advert.
Got it from internet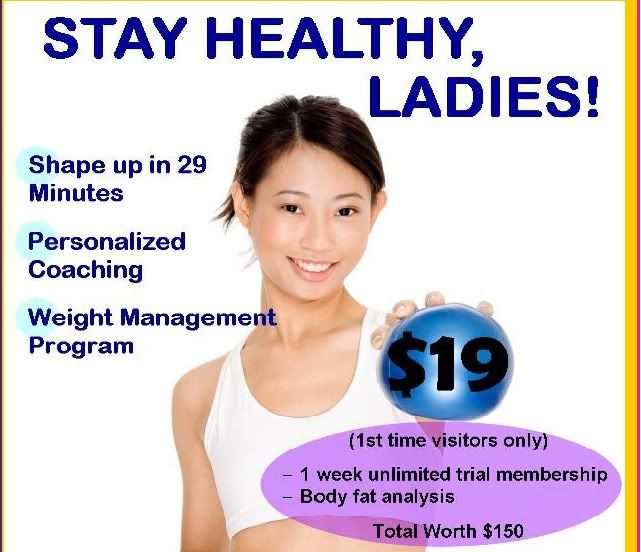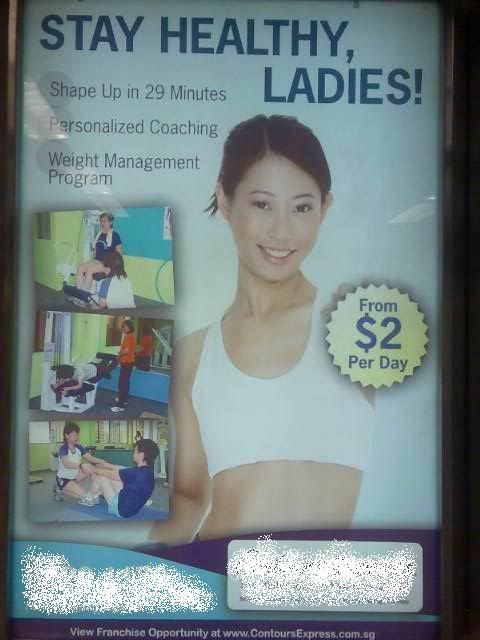 ~~~~~~~~~~~~~~~~~~~
Night night.
The days going to China is getting nearer, I'm also getting abit stress. Didn't had that when I'm preparing to go korea. Maybe the incident during the last pagent give me an invisable stress bah. Anyway jmust keep telling myself just try the best!! :)
Pig year is coming, i'm also little-happygolucky-blurlikesotong-piglet... haha so as a piglet give u guys a cute piglet :D